Past Years
Nobel Conference
Listed below are the topics of and participants in the Nobel conferences at Gustavus Adolphus College since the inception of the conference series in 1965. An asterisk (*) denotes participants who are Nobel laureates. The College has developed a tradition of honoring laureates visiting the campus with honorary degrees: Since 1950, 88 laureates have been so honored, and of the 63 laureates who have appeared at one or more conferences since 1965, 57 have accepted honorary degrees (Tjalling Koopmans declined the honor in 1978; Stanley Prusiner was not present on campus to received the honor in 2001; and Steven Weinberg, James Buchanan, Elizabeth Blackburn, and Joseph Stiglitz had not yet won Nobel Prizes when they appeared at their respective conferences in 1976, 1986, 1999, and 2000).
Watch Archived Presentations
George Coyne
Alexei Filippenko
S. James Gates Jr.
Lawrence Krauss
Tara Shears
*George Smoot
*Samuel Ting
*Frank Wilczek
Watch Archived Presentations
Barbara Block
David Gallo
Kathleen Dean Moore
Carl Safina
William Fitzgerald
Ove Hoegh-Guldberg
Christopher Sabine
Maya Tolstoy
Watch Archived Presentations
John Donoghue
Martha Farah
Paul Glimcher
Helen Mayberg
Nancey Murphy
Aniruddh Patel
Vilayanur Ramachandran
Larry Young
Watch Archived Presentations
Bina Agarwal
Linda Bartoshuk
Cary Fowler
Jeffrey Friedman
Frances Moore Lappé
Marion Nestle
Paul Thompson
Watch Archived Presentations
Asit K. Biswas
Peter H. Gleick
William L. Graf
*Rajendra K. Pachauri
Nancy N. Rabalais
Larry L. Rasmussen
David L. Sedlak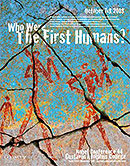 Watch Archived Presentations
Robin I. M. Dunbar
Marcus W. Feldman
J. Wentzel van Huyssteen
Curtis Marean
Svante Pääbo
Dennis J. Stanford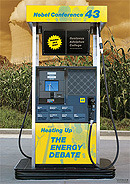 Watch Archived Presentations
*Steven Chu
Kenneth S. Deffeyes
Lee Rybeck Lynd
James E. Hansen
Paul L. Joskow
Joan M. Ogden
Will Steger

Watch Archived Presentations
Henry J. Aaron
*J. Michael Bishop
Daniel Callahan
Steven Miles
Michael Osterholm
Dame Julia Polak
Jennifer West

Watch Archived Presentations
*Wolfgang Ketterle
George F. R. Ellis
Ira Flatow
Wendy Freedman
Sylvester James Gates Jr.
Thomas Levenson
Kip S. Thorne

Laura L. Carstensen
Leonard Hayflick
Cynthia J. Kenyon
S. Jay Olshansky
Dennis J. Selkoe
Peter J. Whitehouse
*Christian R. de Duve
Sean B. Carroll
Philip J. Currie
Niles Eldredge
B. Rosemary Grant
Peter R. Grant
John F. Haught
Tim D. White
Avshalom Caspi
Jerome Kagan
*Eric R. Kandel
Eleanor E. Maccoby
Thomas H. Murray
Robert Plomin
Judith L. Rapoport

*Günter Blobel
*Edmond H. Fischer
*Roald Hoffmann
*Sir Harold W. Kroto
*Stanley B. Prusiner
Erling Norrby
Sir John Maddox
Cornelia Dean
Jagdish Bhagwati
John B. Cobb Jr.
Amitai Etzioni
*Robert Mundell
Jeffrey D. Sachs
Michael Sohlman
*Joseph E. Stiglitz
1999 (XXXV) - Genetics in the New Millennium
Bruce Baker
*Elizabeth Blackburn
Lindon Eaves
Dean Hamer
Leroy Hood
Evelyn Fox Keller
J. Craig Venter
1998 (XXXIV) - Virus: The Human Connection
Alfred Worchester Crosby
Robert C. Gallo
John J. Holland
W.K. Joklik
Elizabeth G. Nabel
Gary J. Nabel
C.J. Peters
Ted Peters
1997 (XXXIII) - Unveiling the Solar System: 30 Years of Exploration
Alan P. Boss
Story Musgrave
*F. Sherwood Rowland
Robert John Russell
Carl Sagan
Roald Sagdeev
Eugene Shoemaker
David J. Stevenson
Edward C. Stone
1996 (XXXII) - Apes at the End of an Age: Primate Language and Behavior in the '90s

Frans B.M. de Waal
Biruté M.F. Galdikas
Gordon Kaufman
Tetsuro Matsuzawa
Duane M. Rumbaugh
Sue Savage-Rumbaugh
Richard W. Wrangham
1995 (XXXI) - The New Shape of Matter: Materials Challenge Science

*Philip W. Anderson
Susan N. Coppersmith
*Pierre-Gilles de Gennes
Frederick Ferré
Harry B. Gray
*Harold W. Kroto
Silvan S. Schweber
1994 (XXX) - Unlocking the Brain: Progress in Neuroscience
Anders Björklund
Patricia Smith Churchland
Antonio Damasio
Apostolos Georgopoulos
*David Hubel
*Eric R. Kandel
Oliver Sacks
1993 (XXIX) - Nature Out of Balance: The New Ecology
Daniel B. Botkin
Jared M. Diamond
Thomas E. Lovejoy
Robert McCredie May
Donella H. Meadows
Bryan G. Norton
George Masters Woodwell
1992 (XXVIII) - Immunity: The Battle Within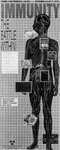 *Baruj Benacerraf
R. Michael Blaese
Robert C. Gallo
Philippa Marrack
Candace Pert
Holmes Rolston III
Jonas Salk
1991 (XXVII) - The Evolving Cosmos

Timoth Ferris
*William A. Fowler
Margaret Geller
Edward Harrison
Ernan McMullin
Phillip Morrison
1990 (XXVI) - Chaos: The New Science
Mitchell Feigenbaum
James Gleick
Benoit Mandelbrot
Heinz-Otto Peitgen
John Polkinghorne
*Ilya Prigogine
Stephen Smale
1989 (XXV) - The End of Science?
*Sheldon Lee Glashow
Ian Hacking
Sandra Harding
Mary Hesse
Gerald Holton
Gunther S. Stent
1988 (XXIV) - The Restless Earth

Don L. Anderson
W.G. Ernst
David Ray Griffin
Jack Oliver
David M. Raup
J. Tuzo Wilson
1987 (XXIII) - Evolution of Sex
William Donald Hamilton
Philip Hefner
Sarah Blaffer Hrdy
Lynn Margulis
Peter Raven
John Maynard Smith
1986 (XXII) - The Legacy of Keynes

Karl Brunner
*James Buchanan
Geoffrey C. Harcourt
Axel Leijonhufvud
Ronald Haydn Preston
Baron Stig Ramel
Lester Thurow
*James Tobin
1985 (XXI) - The Impact of Science on Society

Winston J. Brill
Daniel Kevles
*Salvador Luria
J. Robert Nelson
Merritt Roe Smith
1984 (XX) - How We Know: The Inner Frontiers of Cognitive Science
Daniel Dennett
*Gerald Edelman
Brenda Milner
Arthur Peacocke
Roger Schank
*Herbert Simon
1983 (XIX) - Manipulating Life

*Christian Anfinsen
Willard Gaylin
June Goodfield
Clifford Grobstein
Karen Lebacqz
Lewis Thomas
1982 (XVIII) - Darwin's Legacy

Stephen Jay Gould
Richard E. Leakey
*Sir Peter Medawar
Jaroslav Pelikan
Irving Stone
Edward O. Wilson
1981 (XVII) - The Place of Mind in Nature

*Ragnar Granit
Wolfhart Pannenberg
Richard Rorty
John Archibald Wheeler
*Eugene Wigner
1980 (XVI) - The Aesthetic Dimension of Science

Freeman J. Dyson
Charles Hartshorne
*William N. Lipscomb Jr.
Gunther Schuller
*C.N. Yang
1979 (XV) - The Future of the Market Economy
Robert Benne
Richard Lipsey
Kenneth McLennan
Baron Stig Ramel
Mark Willes
1978 (XIV) - Global Resources: Perspectives and alternatives

Ian Barbour
Barry Commoner
Garrett Hardin
*Tjalling C. Koopmans
Letitia Obeng
1977 (XIII) - The Nature of Life
*Max Delbrück
René Dubos
Sidney Fox
Bernard M. Loomer
Peter Marler
Elizabeth Shull Russell
1976 (XII) - The Nature of the Physical Universe
*Murray Gell-Mann
Sir Fred Hoyle
Stanley L. Jaki
Hiliary W. Putnam
*Steven Weinberg
Victor F. Weisskopf
1975 (XI) - The Future of Science
*Sir John Eccles
Langdon Gilkey
*Polykarp Kusch
*Glenn Seaborg
—Plus 24 Nobel laureates and five theologians who served as panelists
1974 (X) - The Quest for Peace
Rubem Alves
Elisabeth Mann Borgese
*Polykarp Kusch
Robert Jay Lifton
Baron Stig Ramel
*Paul A. Samuelson
1973 (IX) - The Destiny of Women
Mary Daly
Martha Griffiths
Beatrix Hamburg
Eleanore Maccoby
Johnnie Tillmon
1972 (VIII) - The End of Life
Edgar M. Carlson
Alexander Comfort
Nathan Scott Jr.
Krister Stendahl
*Ulf von Euler
*George Wald
1971 (VII) - Shaping the Future
*Norman Borlaug
John McHale
*Glenn Seaborg
Joseph Sittler
Anthony Wiener
1970 (VI) - Creativity

William Arrowsmith
Jacob Bronowski
*Willard Libby
Donald MacKinnon
Gordon Parks
1969 (V) - Communication
Leroy Augenstein
Edgar M. Carlson
Noam Chomsky
Abraham Kaplan
Eric Lenneberg
Peter Marler
1968 (IV) - The Uniqueness of Man
Theodosius Dobzhansky
*Sir John Eccles
Ernan McMullin
W.H. Thorpe
S.L. Washburn
Daniel Williams
1967 (III) - The Human Mind
*Sir John Eccles
James Gustafson
Holger Hyden
Seymour Kety
Francis Schmitt
Huston Smith
Nils Stahle
1966 (II) - The Control of the Environment
Kenneth Boulding
René Dubos
Orville Freeman
Roger Revelle
Carl Rowan
1965 (I) - Genetics and the Future of Man
Kingsley Davis
H. Bentley Glass
*Polykarp Kusch
R. Paul Ramsey
Sheldon Reed
*William Shockley
*Edward Tatum