About
Mission and Vision
Equip. Energize. Elevate.
". . . The purpose of a Gustavus education is to help its students attain their full potential as persons, to develop in them a capacity and passion for lifelong learning, and to prepare them for fulfilling lives of leadership and service in society." - The Gustavus Mission Statement
"Gustavus equips students to lead purposeful lives and to act on the great challenges of our time through an innovative liberal arts education of recognized excellence." - The Gustavus Acts Vision Statement

Progress. Innovation. Promise.
Our campus is energized by the power of progress. We are moving forward together. New scholarships, top-notch faculty, and a growing endowment all support our belief that critical thinking and world perspective are essential skills. Gustavus is committed to meeting the financial need of all admitted students and to providing world-class, state-of-the-art resources and facilities.
Values
Core Values
As a Gustie you don't get to pick and choose which core value you'd like to follow. Instead, you are challenged to manifest them all in your daily life. EXCELLENCE is connected to COMMUNITY is connected to JUSTICE is connected to SERVICE is connected to FAITH. Everything is connected to learning and academics. The core values ebb and flow through your years at Gustavus, and that combined experience results in how you've made your life count as a unique and exceptional singular Gustie.
Just the Facts
Student groups and organizations
Participate in volunteering/service activities
Hours the library is open each week
Learning Everywhere
LIVE + LEARN
Students learn both inside and outside the classroom. Faculty are dedicated to undergraduate teaching in 73 majors ranging from Scandinavian Studies to physics and exercise physiology to geography.
Learn more about academics at Gustavus
On our residential campus, students have the opportunity to take part in competitive NCAA Division III athletics, create beautiful music and visual art regardless of your major, and dive deeply into student organizations devoted to a wide variety of causes and activities.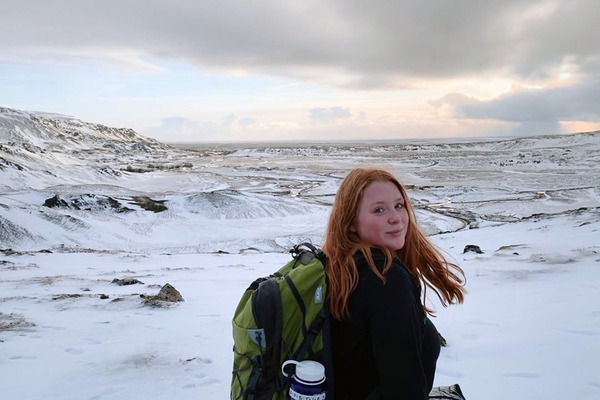 Gustavus Adolphus College is accredited by the Higher Learning Commission (HLC), the Commission on Accreditation of Athletic Training Education (CAATE), and the Commission on Collegiate Nursing Education (CCNE).
Location
Saint Peter, Minnesota
Located in the scenic Minnesota River valley town of Saint Peter and with easy access to Minneapolis-St. Paul, Gustavus offers the best of both worlds—community living in a safe and supportive campus environment and connections with Minnesota's thriving network of employers.