Giving
Advancement
A COMMUNITY UNITED IN GIVING
Gustavus is supported by a generous community of alumni, parents, and friends. Your gifts help the College fulfill its mission — preparing students for lives of leadership and service.
Whether you choose to support the Gustavus Fund, campus improvements, student scholarships, or faculty development, know that your gift will be used carefully and conscientiously to advance academic excellence.
Make a Gift Online
Your gift by credit card is quick and secure. And it goes to work immediately to support the College. You can make a one-time donation, or schedule a sustaining gift drawn on a recurring basis.

Make a Gift
"Although I was never a student at Gustavus, I have been a fan for years."
WAYS TO GIVE
PHILANTHROPY TAKES MANY FORMS
More than 60 percent of people who donate say they would like to give more. One of their biggest concerns is how to fit increased giving within their personal finances. Our gift planners can help maximize your philanthropy by guiding you through the different ways to give. From a direct online gift to a distribution from your IRA, from a gift of real estate to a transfer of appreciated stock, charitable giving can take many forms. Each has its advantages for Gustavus and for you.
After decades of remarkable achievements Gustavus Adolphus College is moving boldly into the future and sharing it with the world.
GUSTAVUS FUND
GIVING THAT DRIVES THE COLLEGE
The Gustavus Fund is the annual pool of gifts that sustains the College's mission-driven work. Built up through the collective generosity of the entire community, the Gustavus Fund supports every area of the College. Your gifts are put to work immediately — right where they are needed most — to support today's Gusties.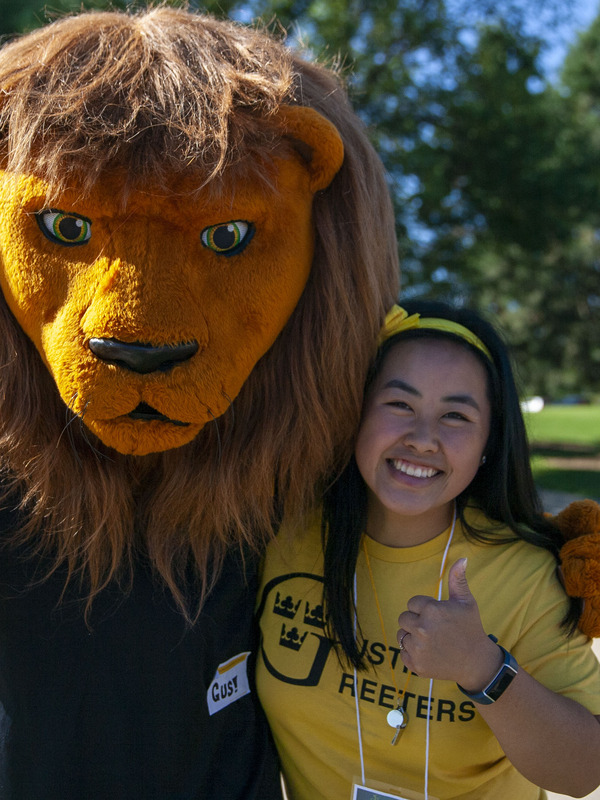 "Now I am able to give more, and my company kicks in with a match."
PLANNED GIVING
CREATE A LEGACY OF PHILANTHROPY
Just as accountants and financial planners help manage your money, gift planners can provide expert advice on how to maximize your future giving. A planned gift in your estate or retirement plan will establish a legacy of charitable giving. The options are varied — with many providing reliable income to you as well as a promised gift to Gustavus.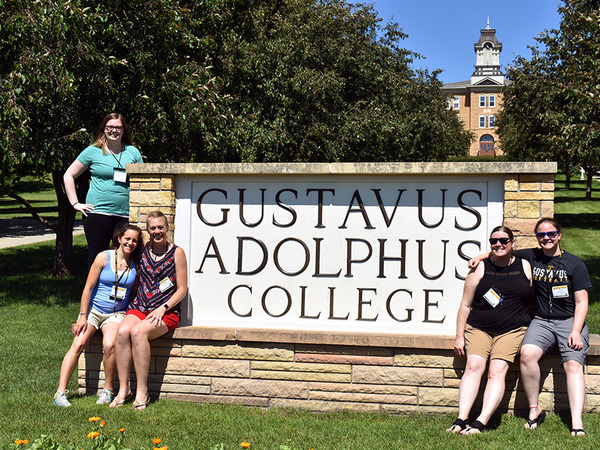 If you have a reunion coming up, your planned gift can count toward your alumni class's total giving for the year.
"IT MIGHT SOUND UNUSUAL, A 26–YEAR-OLD PUTTING HIS ALMA MATER IN HIS ESTATE PLAN."
ENDOWMENT
YOUR GIFT TO FUTURE GUSTIES
Gifts to the endowment ensure the long-term financial stability of Gustavus. Endowment funds provide direct support for scholarships, student research, professorships, sports teams, music ensembles, and marquee events like the Nobel Conference and Christmas in Christ Chapel. And because these funds generate revenue year after year, they provide a strong foundation for the College far into the future.
Learn about our endowment priorities
Whether you give to the endowment or the Gustavus Fund, you are showing trust in the College. We are grateful for that trust, and we want to celebrate your gift. Because your philanthropy makes a difference, donor stewardship is a priority for us.