Admission
Possibility
WHAT DRIVES YOU?
At Gustavus Adolphus College, we believe whatever you dream, you can be.
Open your mind to explore possibilities. Experience new ways of learning and connecting yourself with the world. Be inspired by those around you through collaborative learning in and out of the classroom. Innovate, use your voice, share your ideas, chase down your passions, and find your purpose.
Gusties do extraordinary things. You could be next.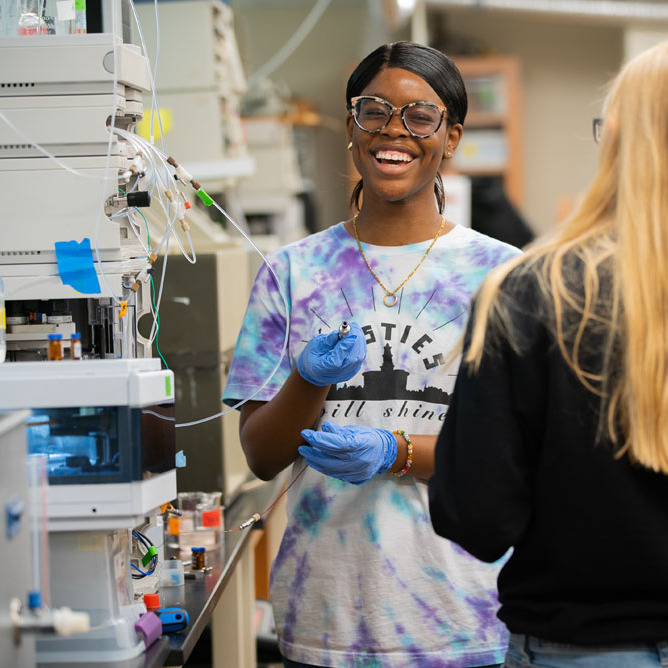 No1 in Minnesota for Most Affordable Hidden Gem Colleges for the Middle Class —(College Raptor)
No1 in Minnesota for Best Colleges in the U.S. —(Wall Street Journal)
No1 in Minnesota for Salary Impact —(Wall Street Journal)
Visit
See for yourself
Come to campus and see all the reasons why Gustavus just might be the best college for you. Your visit can be customized by adding appointments with professors, coaches, and conductors, and even the chance to sit in on a class. This experience is also offered virtually if you prefer. Check us out. We love to answer the question, "Why Gustavus?"
Gustie Days
Gustie Days are offered on select Saturdays to provide general information about Gustavus. These casual events are a fun and easy way to preview all that Gustavus has to offer. Join us for an information session, student panel, campus tour, and a great meal. 
Learn more about this event

Can't make it? Checkout our other upcoming opportunities.
Other Visit opportunities
Apply
Dive into the Gustavus Admission Experience
Gustavus has a holistic approach to admission, which means we evaluate all the information in your application — not just "the numbers." That's much fairer to you and a much better way for us to bring talented students together. As you apply, emphasize your academic preparation for college, give details about your involvement, offer explanations for any challenges, and help us understand what makes you distinctive.
Get more out of college
Our promise of a premier private education at an affordable price, the new Gustie Guarantee is for new first-year students enrolling in Fall 2024.
Financial Aid
Access & Affordability
Gustavus awards over $50 million in institutional grant and scholarship assistance annually, and more than 70 percent of Gustavus students receive need-based financial aid. Grants include academic and talent-based scholarships.
Enrolling at Gustavus means figuring out how to pay for college. Whatever your financial circumstances, we'll help you through the process and show you how affordable we are. You're worth the investment. We are, too.
97% of students receive financial aid
#1 in MN for Top Colleges with the Greatest Economic Diversity (New York Times)
$51k average early career salary of Gustavus graduates
#1 in MN for Social Mobility (U.S. News and World Report)
NYT
33rd OVERALL FOR Top Colleges Doing the Most for Low-Income Students
Money Magazine Ranks Us In The Top 30 Of
Most AFFORDABLE Private Colleges
BEST Colleges for Merit Aid
Best Colleges that add the MOST VALUE
Class Profile
Meet your peers.
We've got tenors who tackle, violinists who volunteer, researchers writing poetry, and those who rock climb and rock drum solos. If there's one thing you can count on, it's that you and your classmates will be engaged, well-rounded, and passionate about getting involved.
Over the last five years, Gustavus students have shined brighter than ever. Whether you thrive in the classroom, on the field, or in the recital hall, there's a place for you on the hill.
Get to know your fellow Gusties
3.7 average high school GPA
28 average ACT of admitted students
Students come from 40 states and 34 countries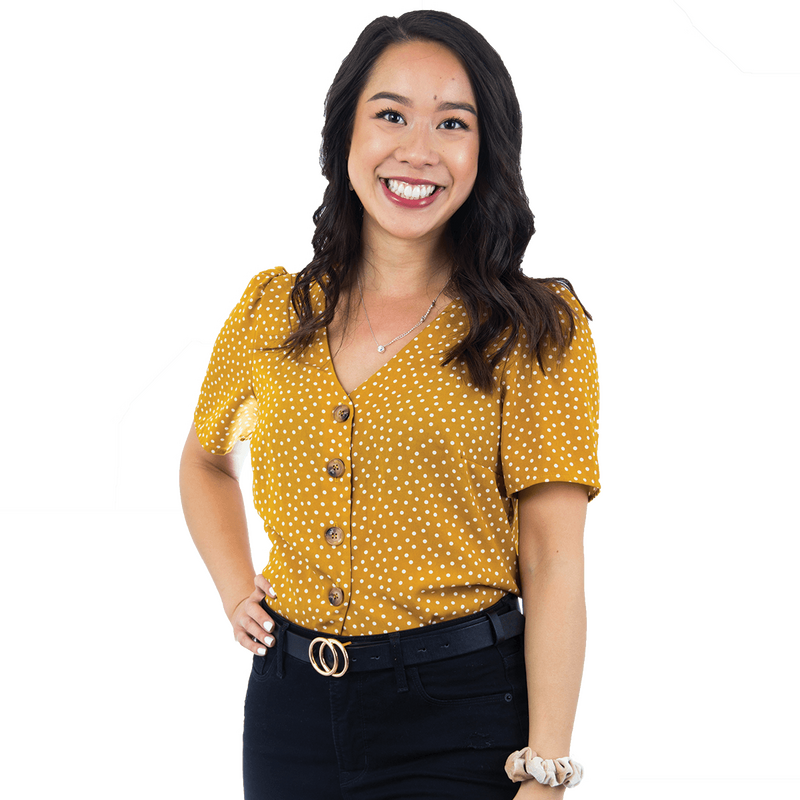 "The Gustavus community has shaped my personal growth, my faith, and my passion for empowering women and empowering others."
ReAnn Eihdal '20, immigrated to the U.S. from China at age 9, former vice president of Gustavus Women in Leadership, currently internal sales consultant at Allianz Life
Connect
Admission Made Simple. Let's Talk
We believe that the admission process shouldn't be a hassle, it should be a conversation. Tell us about you – your strengths, your passions, your interests, your background. We'll tell you all about us. Whether you're a first-year, transfer, or international student, we'll answer all your questions about the college application process.
Next Steps
Become a
Gustie

.

At Gustavus, we believe that your vocation and your life go hand in hand. We want you to be amazed at yourself, your accomplishments, and the world around you every day. We want you to think beyond yourself and succeed in ways that can't be defined by just a paycheck. We want to help you on your journey to becoming a better person, a whole person, a lifelong learner, a Gustie.

Let's make it happen, together.