Pre-Law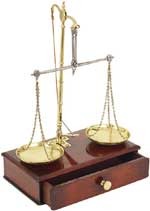 The Pre-Law program at Gustavus has a long and successful history. Gustavus Adolphus College offers, advising, events, and campus visits by law school admission office representatives to all students who may be interested in attending law school in the future. The Gustavus Adolphus Pre-Law Guide offers a detailed discussion of the College's pre-law offerings.
Student advising is conducted by Terry Morrow, the Gustavus Adolphus Pre-Law Advisor. Students looking to learn more about law school and preparing while at Gustavus Adolphus should contact Terry.
The Fall 2016 Pre-Law Seminar is IDS 399. It will meet on Wednesday evenings from 7-9 p.m. in 313 Beck Hall for the first half of the fall semester. The first seminar session is on Wednesday, September 7.
Law school admission office representatives should contact Terry Morrow at tmorrow@gustavus.edu.
Department Information
Catalog information
The Gustavus General Catalog contains information about Gustavus majors, minors, and courses.