Pre-Law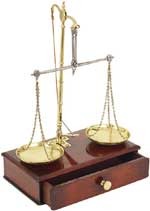 The Pre-Law program at Gustavus has a long and successful history. Gustavus Adolphus College offers, advising, events, and campus visits by law school admission office representatives to all students who may be interested in attending law school in the future. The Gustavus Adolphus Pre-Law Guide offers a detailed discussion of the College's pre-law offerings. Student advising is conducted by a team of professors and Vincent Thomas, the Internship Program Director in the Center for Servant Leadership. Students should contact the professor from the department in which they will earn their majors (see list of advisors below). Law school admission office representatives should contact Mr. Thomas.
Department Information
Catalog information
The Gustavus General Catalog contains information about Gustavus majors, minors, and courses.