Kathryn Schmitz
Nobel Conference 56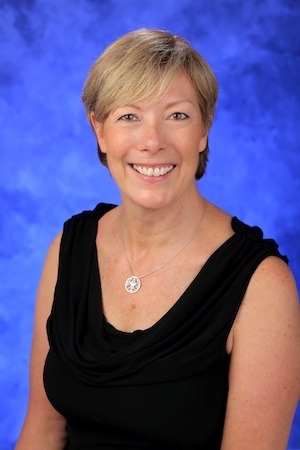 Kathryn Schmitz is Professor in the Department of Public Health Sciences, and Behavioral Research Professor in the Department of Physical Medicine and Rehabilitation at the Penn State Cancer Institute.
How can precisely-prescribed exercise and nutrition support the health of persons with cancer? The International Agency for Research on Cancer estimates that overweight or obese and sedentary lifestyles cause 25 percent of the world's cancer cases. In the face of such evidence, it's important to promote behavior modification strategies, such as exercise, to prevent cancer. Research demonstrates that such behavior modification interventions among cancer patients and survivors can have positive effects; more than 600 studies show the numerous benefits of exercise to this patient population. Clinicians are only now beginning to make exercise and nutrition parts of the standard treatment plan for persons with cancer.
Kathryn Schmitz studies the effectiveness of strength training for cancer patients and survivors. Her research has examined behavior-related risk factors for cancer, and also the role that estrogen plays in cancer development. Schmitz's work reflects the integration of physical science and behavior modification tools for cancer prevention and management.
A professor in the department of public health sciences at Penn State, Schmitz is also past president of the American College of Sports Medicine, Chair of the Governance Board for the Exercise Is Medicine Global Initiative, and Founder of the Moving Through Cancer Initiative of the American College of Sports Medicine.