Carl June
Nobel Conference 56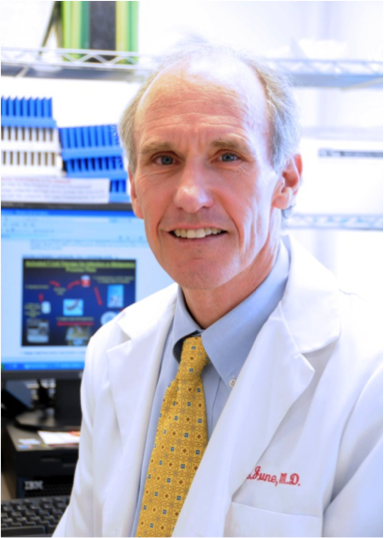 Carl June is the Richard W. Vague Professor in Immunotherapy in the Department of Pathology and Laboratory Medicine, and Director of the Center for Cellular Immunotherapies at the Perelman School of Medicine, and Director of the Parker Institute for Cancer Immunotherapy at the University of Pennsylvania.
In 2017, the first gene therapy for the treatment of cancer was approved by the FDA. Called Kymriah, the drug works by genetically modifying existing T-cells in a patient's body to enable them to target proteins on the surface of cancerous cells. In simplest terms, it retrains healthy cells to hunt down and eliminate cancer cells.
Kymriah was developed in the lab of Carl June at the University of Pennsylvania. June has been a leader in the development of immunotherapy, specifically chimeric antigen receptor therapy, usually referred to as CAR-T.
At the University of Pennsylvania, the June lab focuses on finding new CARs for gene therapy. The CAR-T therapy is currently being used to treat acute lymphoblastic and chronic lymphocytic leukemia clinically. Trials have also begun to use it for other types of cancer, including blood, pancreatic, and brain cancers.