Suzanne Chambers
Nobel Conference 56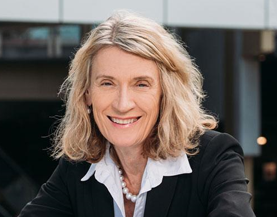 Suzanne Chambers is Dean of the Faculty of Health at the University of Technology Sydney.
Competent care of individuals who have received a cancer diagnosis is increasingly understood to call for addressing depression, post-traumatic stress, sexual dysfunction, and partner distress. Suzanne Chambers has spent her career caring for cancer patients and survivors, studying their experiences, and developing state-of-the-art psycho-oncological treatments. Chambers is a psycho-oncologist, a sub-discipline of health psychology encompassing psychosocial facets of cancer and its treatment.
Chambers's contributions to our understanding of cancer and its treatment extend beyond individual experiences of patients, survivors, and families. She addresses cancer as a global phenomenon with sociocultural influences and implications. She examines geographic disparities in cancer screening and outcomes; how does living in a rural area affect one's chances of surviving cancer? She investigates economic aspects of cancer. She has asked such research questions as, "By what criteria are research funding dollars allocated, and what effect does that have on the medical research landscape?" Finally, Chambers has begun to study the ways that new knowledge flows – or doesn't – from laboratory to primary care and specialty clinics where real patients receive their healthcare. Her research often focuses on modes of delivery that help to overcome systemic and geographical barriers to receiving high-quality psychosocial cancer care.
Suzanne Chambers is dean of the faculty of health, University of Technology, Sydney. In 2018, she received the Officer of the Order of Australia (AO--the second highest award in the Australian honors system) for her work on the psychology of cancer, and for her work on men's struggles after a prostate cancer diagnosis.