Peter H. Gleick
2009 Presenters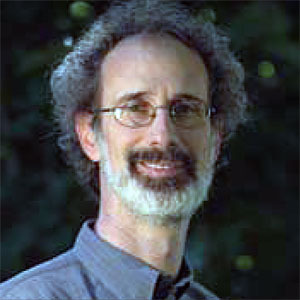 Peter H. Gleick
Peter H. Gleick, co-founder and president, Pacific Institute for Studies in Development, Environment, and Security, Oakland, Calif.
"There's a pessimistic scenario that we can see all too clearly if we do nothing and continue down the same path. But there is another path, a soft path. It requires us to rethink our needs, improve efficiency and reduce waste, reinforce our infrastructure, price water appropriately, give communities decision-making power over water, and protect aquatic ecosystems from overuse. We must do far more to help provide safe water and sanitation to developing countries and prepare as best we can for the now-unavoidable consequences of climate change. The transition is underway. But we cannot follow both paths. We must move more quickly to address serious unresolved problems."
Internationally acclaimed water expert Peter Gleick is the author of The World's Water, the biennial series that regularly assesses the state of the resource. He is the recipient of a McArthur Foundation "genius" award and was elected a member of both the American Association for the Advancement of Science and the National Academy of Sciences in 2006. He also regularly provides testimony to the United States Congress and is a frequent expert guest for the national news media. Wired magazine in October 2008 named him "one of 15 people" President Obama should listen to.
Dr. Gleick took his undergraduate degree in engineering and applied science from Yale University in 1978. He went on to earn his M.S. (1980) and Ph.D. (1986) in energy and resources from the University of California at Berkeley. After working as a research and teaching associate at Cal and its Lawrence Berkeley Lab and serving as deputy assistant to the governor of California on energy and environment, he helped to found the Pacific Institute in 1986 to address world water issues.
Read a more detailed Nobel Conference profile of Dr. Gleick written by freelance science writer A.J.S. Rayl.
TOPIC: Dr. Gleick will address the need for new thinking about water resources, the hydrologic effects of climate change, the human right to water, the effects of privatization and globalization on access to water, and how humanity can change its present wasteful course and move to a "soft path" that meets the basic needs of water for humans and ecosystems.