Will Steger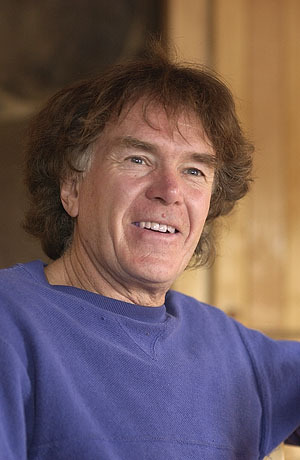 Will Steger, polar explorer, writer, educator, photographer, and lecturer; co-founder of the Center for Global Environmental Education (CGEE) at Hamline University, St. Paul, Minnesota; National Geographic Society Explorer-in-Residence
Will Steger is a prominent spokesperson for the understanding and preservation of the Arctic and has led some of the most significant feats in dogsled exploration. He has worn a number of hats—educator, writer, lecturer, photographer—but polar explorer is arguably his best-known and hardest-won. He first reached the North Pole in 1986, leading a team of six by dogsled, and returned in 1995 while crossing the Arctic Ocean from Russia to Ellesmere Island, Canada, on the International Arctic Project.
Steger earned his undergraduate degree from the College of St. Thomas in Minnesota (B.S. in geology, 1966). He taught science for three years at the secondary level and completed a master's degree in education at St. Thomas (1969). In 1970 he moved to the wilderness north of Ely, Minn., where he founded a winter school and for 10 years pioneered outdoor programs using dog teams and skis as means of travel. To help advance understanding of humanity's role in and impact on the environment, he founded the Center for Global Environmental Education at Hamline University in 1991 and the World School for Adventure Learning at St. Thomas in 1993.
Steger is the author of four books—Over the Top of the World (1997), Crossing Antarctica (1992), Saving the Earth: A Citizen's Guide to Environmental Action (1990), and North to the Pole (1987)—and his articles and photographs have appeared in National Geographic and numerous other publications. He has been invited to testify before Congress on polar and environmental issues. Among the honors he has received for his explorations and interactive educational initiatives are the Explorers Club's Finne Ronne Memorial Award (1997), National Geographic Society's first Explorer-in-Residence (1996), and NGS's John Oliver La Gorce Medal (1995). He will address the Nobel Conference closing banquet on Wednesday, October 3.