2020 Keynote Speakers
2020 Building Bridges Conference
Climate Justice:
Unearthing the Climate Crisis as an Issue of Human Suffering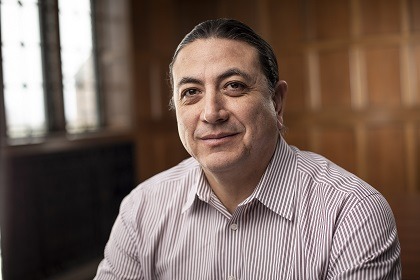 David Archambault
David Archambault II (Lakota: Tokala Ohitika) is former tribal Chairman of the Standing Rock Sioux
Tribe in North Dakota. In 2016, Chairman Archambault emerged as a global leader for
Indigenous Peoples' rights as he led the opposition to the construction of the
Dakota Access Pipeline. He continues to be a voice for tribal sovereignty in championing
protection of tribal treaty lands and natural resources.
Nnimmo Bassey
Nnimmo Bassey is director of the ecological think-tank, Health of Mother Earth Foundation
(HOMEF) with head office in Benin City, Nigeria. He is member steering committee
of Oilwatch International – and was chair of Friends of the Earth International
(FoEI) (2008-2012) and Executive Director of Nigeria's Environmental Rights Action (1993-2013).