Reading In Common Program
2014: Where Am I Wearing? or Where Am I Eating?
This year, the Reading In Common committee selected two books with common themes. Please select one of the two books to read prior to arriving for New Student Orientation.
About the Books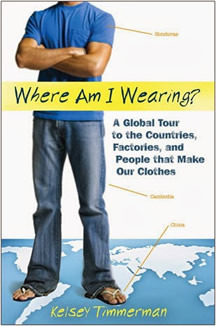 In his first book, Where Am I Wearing: A Global Tour to the Countries, Factories, and People That Make Our Clothes, he takes audiences on a journey through Asia and Latin America. From a 20-something t-shirt maker in Honduras to a single mother of two in Bangladesh, Timmerman humanizes the issues of globalization, intimately describing the connection between impoverished garment workers' standards of living and the all-American material lifestyle, bridging the gap between global producers and consumers. Where Am I Wearing? has been featured in TIME, Financial Times, US News and World Report, and Christian Science Monitor.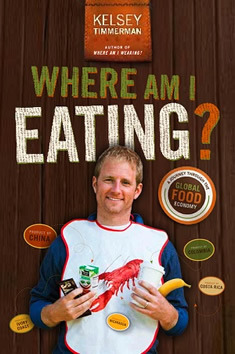 In his global quest to meet the farmers and fishermen who grow and catch our food, Timmerman documented his experiences which led to his latest book, Where Am I Eating?: An Adventure Through the Global Food Economy. This book tells fascinating stories of the farmers and fishermen around the world who produce the food we eat, explaining what their lives are like and how our habits affect them.
About the Author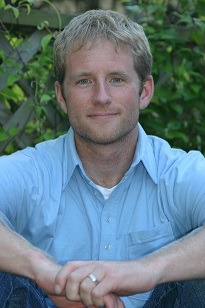 When journalist Kelsey Timmerman wanted to know where his clothes came from and who made them, he began an adventure that would take him from Honduras to Bangladesh to Cambodia to China and back again. Now he travels the world and shares the stories of the people he meets, educating audiences and promoting dialogue about how to improve our world economy.
Kelsey Timmerman's reporting has appeared in publications such as the Christian Science Monitor and Condé Nast Portfolio and has aired on NPR. He has spent the night in Castle Dracula in Romania, played PlayStation in Kosovo, taught an island village to play baseball in Honduras, and in another life, worked as a SCUBA instructor in Key West, Florida. Whether in print or in person he seeks to connect people around the world.
Kelsey has spoken at over 70 universities, colleges, and high schools across the country. He empowers students to think globally and act locally, engages them with their education and the world, and helps students see where they fit in as doers, learners, consumers, volunteers and glocals (local and global citizens).
Kelsey Timmerman is scheduled to speak at Gustavus on Wednesday, September 10, 2014. His lecture and book signing will begin at 7:30 p.m. in Alumni Hall and is open to the public.
What do first-year students need to do?
Select one of the books to actively read before arriving on campus. Your Gustie Greeter and group facilitator will have read both books between the two of them. This will allow for discussion of either book.
Take notes
Highlight passages you think are important
Be prepared to discuss the book with your Gustie Greeter during orientation
Obtaining Your Copy
Books can be purchased for $16.00 each while on campus during summer registration. The Book Mark, located on the lower level of the Campus Center, has many copies of both books available with a special Reading in Common insert. If you miss the opportunity at registration, you may also purchase the book online at The Gustavus Bookmark.
Goals and aims of the program
Encourage intellectual interaction among students in conjunction with faculty
Welcome students to the academic life of Gustavus
Facilitate a shared academic experience for all students
Emphasize reading as a significant component of the college experience
Tie together transition and integration experiences of first-year students
Provide opportunities for first-year students to explore issues and ideas relevant to our community and our world
How is the Reading In Common Program used?
All first-year students and Gustie Greeters read the book over the summer. These students will meet with faculty members during orientation to discuss the book. The book is often used as a reference or resource in students' First Term Seminars (FTS). A website is maintained with discussion boards and other resources relating to the book and its subject matter. Finally, the author visits Gustavus in the Fall to speak about the book and the issues raised in the book.
History of the program
The Reading In Common Program began in the 2000–2001 Academic Year. Books in the Reading In Common Program have included:
2014: Where Am I Wearing?, Where Am I Eating? by Kelsey Timmerman
2013: A Pearl in the Storm by Tori Murden McClure
2012: The Other Wes Moore by Wes Moore
2011: The Wolf at Twilight by Kent Nerburn
2010: Hotel on the Corner of Bitter and Sweet by Jamie Ford
2009: Enrique's Journey by Sonia Nazario
2008: Chinese Lessons: Five Classmates and the Story of the New China by John Pomfret
2007: Mountains Beyond Mountains by Tracy Kidder
2006: Honky by Dalton Conley
2005: The Kite Runner by Khaled Hosseini
2004: When the Emperor Was Divine by Julie Otsuka
2003: The Things They Carried by Tim O'Brien
2002: The Legacy of Luna by Julia Butterfly Hill
2001: The Chosen by Chaim Potok
2000: The Samurai's Garden by Gail Tsukiyama
Books are chosen based on their literary quality, reading manageability (college level reading but not too long), interdisciplinary nature, and whether author is available for a campus appearance.
Suggestions?
Have a suggestion for next year's Reading in Common book? Complete our suggestion form!