Playstation 3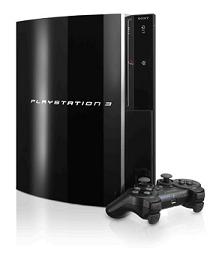 The PlayStation 3 or PS3 is a video game console manufactured by Sony Computer Entertainment.
Connecting to the Gustavus Network
Connect to the Gustavus wifi or plug into the wired network. No registration is necessary.
Finding your MAC address
To start, turn on the Play Station without any disks in the drive.
Once the PlayStation 3 operating system has loaded, select Settings.
Under Settings select Network Settings.
From the Network Settings list, select the first option which is titled Settings and Connection Status List.
The MAC Address should be the first item on the list in the center of the screen. It is composed of 6 pairs of numbers and letters separated by colons.
Contact the Technology Helpline with your MAC address so we can manually register you. Be sure to tell us which building you live in so the system can be registered correctly.
See also
External Links
Sony Online Playstation 3 User's Guide