Playstation 2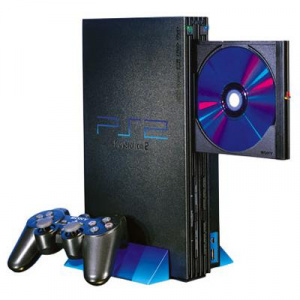 The Playstation 2 is a video game console developed and sold by Sony.
Connecting to the network
Connect to the Gustavus wifi or plug into the wired network. No registration needed.
Finding your MAC address
Make sure that the networking cable (or Ethernet cable) is not connected to the back of your PS2 game console.
Load the Network Adapter Start-up Disk. This is provided with the PS2 Ethernet adapter. Select ISP Setup from the screen. Press the X button on your controller to continue.
Make sure that the network adapter is found. If an error message appears, the network adapter is either installed incorrectly, or there is a technical problem with your PS2.
A screen will appear notifying you that SCEA (a Sony company) is not affiliated with your Internet service provider (ISP). To continue, press the controller's X button.
The next two screens you see will allow you to create, edit, and delete an ISP name. Choose NEW, and then type in any name (e.g., Rogers or Insightbb ). Choose ENTER.
Double-check to make sure that the Ethernet cable is not connected to your PS2 console. When asked if you currently subscribe to an ISP service, select YES.
When asked for your connection type, select the appropriate option. Next, choose Automatic Settings.
When asked if your ISP requires a user ID and password, check with your ISP to determine what you should select. You will also need to contact your ISP to determine whether or not you must input a DHCP host name.
Your PS2 will now display a screen reading (in part) "Testing network connection. Please wait." You should do nothing and allow the search to fail. Once you see a screen beginning with the phrase "Connection test failed", you must press the Select key on your controller to bring up the HELP screen.
Your PS2 console's MAC address will be displayed on the screen, under "Hardware MAC Address".
(steps courtesy of Indiana University )
See also