Mozilla Sunbird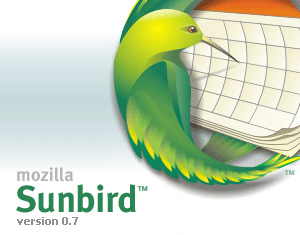 Mozilla Sunbird is a free, open source, cross-platform calendar application, developed by the Mozilla Foundation, Sun Microsystems, and others.
Sunbird is similar in function (and code-base) to the Lightning calendar extension for Mozilla Thunderbird.
While Sunbird has been in development since around 2005, it's not as stable or bug-free as other Mozilla products, and may only be appropriate for advanced users.
External links