Geology Club
(The Society of Gustavus Geologists)
What is the Society of Gustavus Geologists (SoGG)?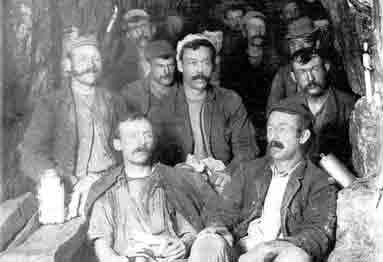 SoGG is a social group of geo-enthusiasts who like geology, talking about geology, and exploring the outdoors. The club is officially recognized by the Gustavus Student Senate and is open to anyone who is interested in geology. SoGG is led by two co-presidents and advised by the Geology Department faculty. For more information visit our constitution on the student organization webpage.
What does SoGG do?
The club is responsible for supporting the Geology Lecture Series, where the faculy invites up to three professional geologists per semester from Minnesota or elsewhere to visit Gustavus and lecture about their research. The club is also responsible for organizing social events, namely field trips to areas around Minnesota or elsewhere during spring break; the club also hosts one party each semester.
Why should I join SoGG?
The geology club isn't just for majors and minors in the department. You should join the geology club if you have an interest in geology, an interest in the earth, and an interest in exploring the outdoors! Also, the geology club is famous for its t-shirts. For info about this year's activities or to get on the email list, email our co-presidents, Ben Giman and Taylor Pearson. Visit the department to talk with other members, or our advisor Rory McFadden.