Christ Chapel Facilities & Programs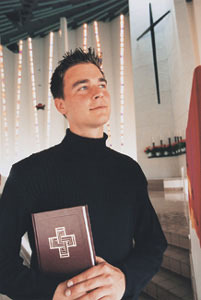 The Christ Chapel three-year apprentice program at Gustavus involves students in daily chapel, Taize services, and Sunday services. The student apprentices are often leaders within various organizations on campus. Christian Quie, an international management major and co-president of the student senate, believes that the interaction of student leaders with the Chaplains Office is helpful in determining the services needed on campus.
"Getting to know the chaplains encourages me to continue my journey in faith because I know I have such wonderful resources to go to whenever I have questions. They offer motivation to share my faith on campus with others as well. The apprentice program has been a wonderful experience that not only helps my spiritual life but also helps the apprentices share our faith with members of our community," states Christian.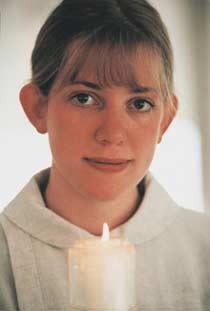 Angela Ziebarth, a student who completed the three-year student apprentice program, has been accepted into medical school. "At Gustavus, I have volunteered at the Tree-mendous playground project, Tornado Relief for surrounding communities, and Tree-planting," she offers. Ziebarth also participated regularly in Chapel work, ranging from serving as a sacristan and cantor to playing for the weekly Taize service.