Committees & Co-Captains
2020-2021
Events and Campus Engagement
The Events Committee plans and hosts events related to the topic, both before and after the conference. These events are open to everyone on campus and create space in which members of the community can engage with Building Bridges and the conference topic.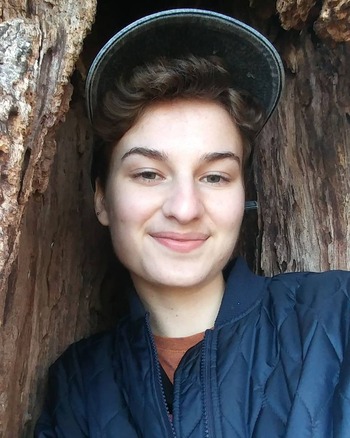 Events Committee Co-Captain: Geena Zebrasky
Geena is a sophomore Biology and Environmental Studies (with a Social Science emphasis) double major, with a minor in Gender, Women, and Sexuality Studies from Forest Lake, MN. This is her second year in Building Bridges, and this year she's also the DLC Representative. Along with Building Bridges, she is involved in the Environmental Action Committee, writes for the Gustavian Weekly, and is a tutor at the Gustavus Writing Center. Geena is super excited about this year's theme, because she's passionate about liberation and the way this can be interwoven into any field of research. She also loves to read about liberatory struggles and hopes to help educate others about how we can all work towards a more just future!
Action Piece
An essential component of the Building Bridges Conference is the interpretive walkthrough which typically takes place on the second floor of Beck Hall. This year, action piece will be presented virtually with different segments sprinkled in throughout the day. Their goal is to engage artists from a wide array of platforms, highlighting expressions of collective liberation through art.
Action Piece Co-Captain: Mad Chase (she/her)
Mad is a sophomore focusing on degrees in Scandinavian Studies and History. Although this is her first year in Building Bridges, she is serving as an Action Peace Co-Captain in hopes of bringing the conference to an exciting and dynamic artistic platform. Beyond Building Bridges she serves as a Writing Tutor in Gustavus Adophus' free on campus Writing Center and has previously worked on Elizabeth Warren's Presidential Campaign as well as Beto O'Rourke's Texas Senatorial Campaign. Mad is passionate about increasing funding to public education, providing affordable access to the arts, expanding resources for language learning in public education, and building robust humanities programs in public schools. In her free time Mad enjoys listening to NPR, cooking, playing the oboe and English horn, exploring historical sites and monuments, as well as playing board games with her friends and family. Currently Mad is interested in pursuing graduate studies in History with a focus on the history of women's agency in the Scadninavian Region.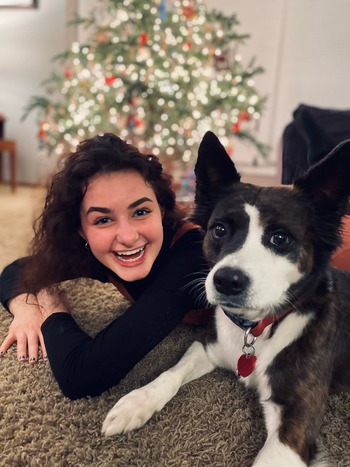 Action Piece Co-Captain: Maddy Himmer (she/her)
Maddy is a sophomore currently pursuing a double major in Sociology/Anthropology and Communication Studies. This is her first year being involved with Building Bridges, and she is very excited to help lead the action committee in preparation for this year's conference. Maddy is passionate about music, art, and educating the community about the value of diversity and inclusion. She sings in the Gustavus Choir, and in her free time, loves watching movies, cooking, and reading. She is also interested in philosophy and ethics, and enjoys having engaging and challenging conversations with her peers.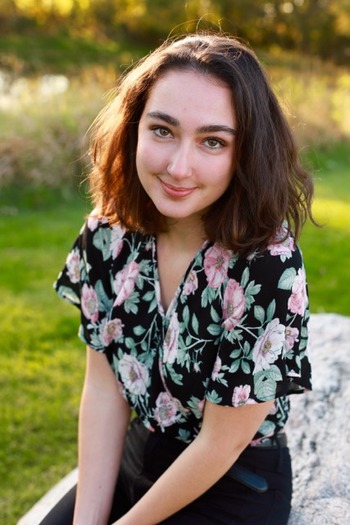 Action Piece Co-Captain: Taite Stevens Aldrich (she/her)
Taite is a sophomore art major and art administration minor. This is her first year being a part of Building Bridges, and she is excited for everyone to see this year's conference. She also works at the Gustavus library. Taite is passionate about art and environmental justice, and she also loves to read and draw.
Workshops
The Workshops Committee coordinates and plans the workshops that happen the day of the Building Bridges Conference. These range from speakers to interactive activities. The workshops help to further the understanding of the conference theme, and expand or bring in new perspectives on the general topic.
Workshops Co-Captain: Ainsley Cox (she/her)
Ainsley is a first year with an intended Psychology and Theatre double major. Although this is her first year, she is serving as the Workshops Co-Captain and is looking forward to creating an impactful conference that encourages inclusivity and progress. Ainsley is passionate about many social justice issues, especially concerning the LBGTQ+ community and mental health awareness. In her down time, she is an avid reader and hopes to join or start a book club to share her favorite stories with the community. Outside of Building Bridges, Ainsley participates in USITT and Pound Pals. Upon graduation, Ainsley is planning to attend graduate school and become a school psychologist.
Communication and Promotion
This is Communication and Promotion's second year as a committee in Building Bridges. "CoPro" is focused on promoting the conference within the Gustavus community and informing others about Building Bridges' mission. Their goal is to come up with creative and engaging forms of communication to attract a large audience to the conference.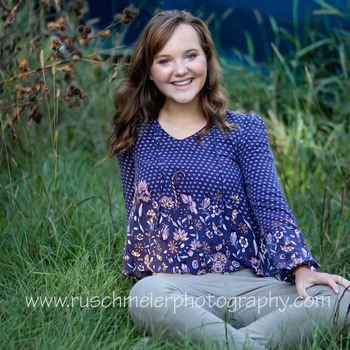 Communication and Promotion Co-Captain: Kaitlyn Doolittle (she/her)
Kaitlyn Doolittle is a sophomore English major with a minor in film and media studies. This is Kaitlyn's first year with Building Bridges and she is very excited to be a part of an organization that is passionate about discussing and creating social change. Along with Building Bridges, Kaitlyn is also involved in USITT and is enthusiastic about art and social justice. In her free time, she enjoys watching movies, baking, crocheting, reading and writing.
Communication and Promotion Co-Captain: Emily Haugen (she/her)
Emily is a sophomore theatre major. This is her first year with Building Bridges and she is a Co-Captain of the Communication and Promotion Committee. She is also involved in Chapel Choir and Social Justice Choir, and she works in the theatre scene shop. Emily is passionate about theatre and its potential for education and justice. She also enjoys reading, watching movies, and traveling.