Presenters & Workshops
Building Bridges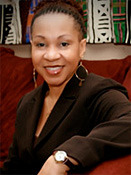 Keynote Speaker: Joy DeGruy (formerly Leary)
Dr. Joy DeGruy holds a bachelor of science degree in communications, a master's degree in social work, a master's degree in psychology, and a Ph.D. in social work research. She is an assistant professor at Portland State University. Dr. DeGruy's keynote speech titled "Post-Traumatic Slave Syndrome" will elaborate on the historical portion of the conference. Her work suggests that centuries of slavery followed by systemic racism and oppression have resulted in multigenerational adaptive behaviors, some of which have been positive and reflections of resilience and others that are detrimental and destructive.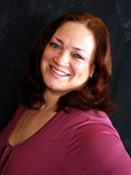 Highlighted Workshop: Joy Friedman
Joy Friedman was forced into sex-trafficking in the United States at the age of 15 and survived 27 years of sexual exploitation. She knows firsthand the importance of Breaking Free's Women's Program as she was one of the first women to successfully complete the graduation process and begin working on staff at Breaking Free. For the past eight years Joy has worked for Breaking Free as a case manager, outreach specialist, program manager, and policy coordinator for the Offender's Program (John's School). Joy has extensive experience in providing services to women who have been victimized by systematic prostitution. She has provided numerous trainings and presentations on prostitution/sex-trafficking as violence against women and girls and serves as Breaking Free's primary liaison with the St. Paul Police/Vice Unit and FBI.
Other workshops

Alison Kileen: Interfaith Communities Combating Human Trafficking
Alison Killeen is from St. Paul, Minnesota, and is currently the Statewide Organizer" for Minnesota's Joint Religious Legislative Coalition (JRLC), one of the only interfaith public policy organizations in the country. Alison received her B.A. from Luther College in Decorah, Iowa, and a master of divinity degree from Union Theological Seminary in New York City. Previous jobs include working for Ecumenical Women at the United Nations, the U.S. Conference for the World Council of Churches, Lutheran Office for World Community, and Idealist.org. Alison has a deep commitment to social justice and is currently working on developing a position paper on human trafficking for the JRLC. In her workshop, Alison will discuss on human trafficking in Minnesota and the religious arguments (interfaith) and texts undergirding our call to end human trafficking, and then provide tools and suggestions for what people can do moving forward to stop human trafficking in Minnesota and elsewhere. The "doing" aspect will focus on some legislative advocacy and policy work in individual congregations.

James Brewer Stewart: "Abolishing Slavery in Lincoln's Age and Ours: Creating a New Antislavery Movement"
James Brewer Stewart has been a professor of history at Macalester College in St. Paul for the past four decades. His area of study has primarily been the pre-Civil War abolitionist movement. He has written several biographies of well-known enemies of slavery--such as Wendell Phillips and William Lloyd Garrison-- as well as other books, articles, and essays. His main goal is to address historical problems of racial injustice in ways that faithfully portray the past and speak to the present.

Polaris Project
Polaris Project's vision is for a world without slavery. The project has been providing a comprehensive approach to combating human trafficking and modern-day slavery since 2002. Polaris Project is one of the largest anti-trafficking organizations in the United States and Japan, with programs operating in Washington, D.C.; Newark, N.J.; and Tokyo. Polaris Project's comprehensive approach to combating human trafficking includes conducting direct outreach and victim identification, providing social services and transitional housing to victims, operating the National Human Trafficking Resource Center (NHTRC), serving as the central national hotline on human trafficking, advocating for stronger state and Federal anti-trafficking legislation, and engaging community members in local and national grassroots efforts.

Conor Grennan: Next Generation Nepal
Conor received his bachelor's degree from the University of Virginia. In May 2010 he graduated from the NYU Stern School of Business. In 2004 Conor began work at the Little Princes Children's Home in the village of Godawari, outside Kathmandu, Nepal, where he cared for 18 children. In 2006 he founded Next Generation Nepal (NGN), a non-profit organization that helps re-connect trafficked and displaced children with their families and communities. Conor now serves as a board member for NGN and is still involved in the daily activity of the organization.

Suzanne Koepplinger: "Commercial sexual exploitation of American Indian women and girls"
This presentation describes the findings of a study of the involvement of American Indian women and girls in commercial sexual exploitation in the state of Minnesota. The study was conducted by the Minnesota Indian Women's Resource Center in Minneapolis and funded by the W.K. Kellogg Foundation. Though several studies have been conducted in Canada, there has been no published research on the domestic sex trafficking of American Indian women in the U.S. prior to the center's report, "Shattered Hearts: the commercial sexual exploitation of American Indian women and girls in Minnesota". Several data sources inform the findings presented in this report. The presentation will be based on the report findings and community response. It will focus on risk and vulnerability factors for Native females, patterns of recruitment, systems inefficiencies, and recommendations for action. Discussion will also be held on how the dynamics of exploitation in Native communities transcend culture, and the links between commercial sexual exploitation and other forms of gender violence.