What is Flat Gus?
Celebrating 150 Years
150 Flat Gus images travel the world during the Sesquicentennial year. The goal of Flat Gus was to serve as a reminder that, no matter where an alum may be or how long it has been since they have been back to campus, alumni are always a part of the Gustavus family.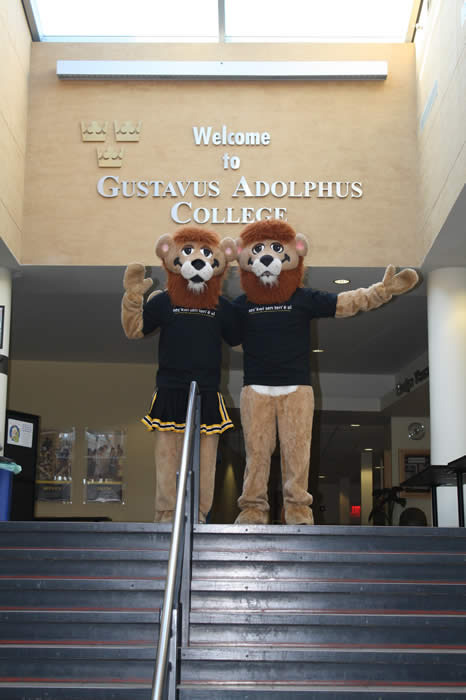 Flat Gus is the creation of the Class of 2012. Inspired by the Flat Stanley book their elementary years.
Students have captured 150 different images of the Gustavus mascot, Gus the Lion. Each image represented a current student organization, athletic team, fine arts opportunity, or campus landmark.
Check out the Flat Gus sightings and photos: