Lenovo ThinkPad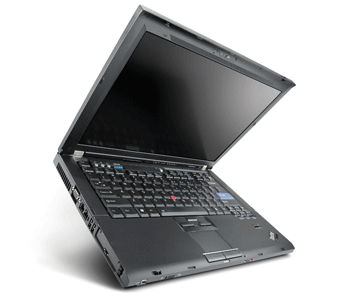 The Lenovo ThinkPad is a line of laptops sold by Lenovo (and by IBM pre 2005). The ThinkPad is widely known to have one of the best keyboards available for a laptop according to LAPTOP Magazine. Amongst other various awards and acknowledgments, Bruce Aarsvold himself has been known to recommend ThinkPad laptops to inquisitive laptop purchasers. There are a little over 250 Lenovo laptops currently in use at Gustavus Adolphus College, more than any other brand.
Models
ThinkPads come in several distinguishable models, outlined here:
R Series: The everyday computing version, made for the budget conscious and economical consumer.
T Series: The performance solution, these are the most powerful ThinkPads on the market. These are most recommended for business professionals and power users.
X Series: The ultraslim option, these are small and light, some with Tablet functionality and others that rival the size and features of the MacBook Air
FAQ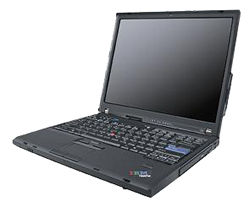 My wireless card will not work. What can I check to make sure it works?
Make sure that the wireless antenna on the front is turned on. You can disable or enable wireless access by physically moving the antenna button on the front.
How do I change where the computer boots from?
To boot from the CD or the network, press F10 during the boot-up process and select where you would like to boot from.
Why does my computer shut off right away when I try to turn it on?
The battery may be dead. Plug in the AC power adapter.
How do I wake up my computer?
If you push the Power button, it will wake the computer up.
When I type some letters they appear as numbers instead...
Hit Fn+ScrlLk. The NumLock key was activated, causing letters on the right side of the keyboard to function as a keypad instead of their original character.
How do I change the brightness of the screen?
Press Fn+Home/End to increase or decrease the brightness of the backlight
What is the ThinkLight and how do I use it?
The ThinkLight is a feature built into the T series laptops since the introduction of the T40. It is an LED light fashioned to the laptop screen designed to light the keyboard when using the laptop in dim lighting. To activate or deactivate the ThinkLight press Fn+PgUp.
What is ThinkVantage?
ThinkVantage is a built in software program available on many Lenovo laptops that provides an easy solution to troubleshoot problems with the machine. It can be easily described as an advanced BIOS screen. You may also backup/restore your disk and download important updates from Lenovo with ThinkVantage. To access ThinkVantage press the ThinkVantage button on the laptop during the initial boot screen.
NOTE: You can also access Windows XP SafeMode via ThinkVantage, this may be the only method to get to SafeMode on some Lenovo laptops.