HP Laserjet 4350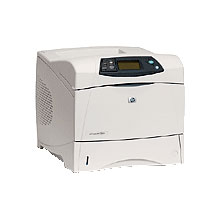 HP Laserjet 4350
The HP Laserjet 4350 was the model of printer that was found in residence halls beginning Fall 2008 until Summer of 2012. This printer is rated to print 55 pages per minute (10 more than the previous model, the HP Laserjet 4250).
Drivers
Drivers for the 4350 can be found on HP.com here. Be sure to extract the drivers and then manually select the 4350 PS driver from the list when installing the printer. If you are installing residence hall printer or a printer on campus, you do not need to install a driver.
How do I use the printer in the residence hall computer lab?