Linnaeus Arboretum Quick Facts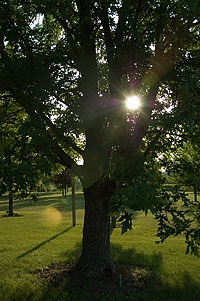 The arboretum covers 125 acres, which includes the new 70-acre Coneflower Prairie added in 2008.
The arboretum comprises formal gardens and restored natural areas including tall grass prairie, wetlands, coniferous forests, and deciduous woods which represent the biomes present in Minnesota.
There are 682 trees in the formal arboretum with many more in the natural areas!
114 different species of trees and shrubs are represented throughout the arboretum.
The arboretum is home to two restored wetland ponds hosting native wetland species.
Over 150 species of birds have been sighted in the Arboretum.
68 different prairie species have been planted in the Uhler Restored Prairie.
The self-guided trail has 21 interpretive "stops."
The arboretum has more than two miles of marked trails, and there are plans to double this number once the Coneflower Prairie is established.
The Linnaeus Arboretum was founded in 1973.
The Borgeson cabin was built in 1866 by Swedish pioneers and moved from Norseland to the arboretum and restored in 1986.
The arboretum boasts more than one dozen formal gardens, a waterfall, and a prairie overlook.
Arboretum personnel can be contacted by calling (507)933-6181 or by emailing arboretum@gustavus.edu.