Who is GReg and why do I need to know him?
Who is GReg?
Meet Greg: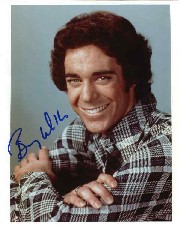 Just kidding, GReg is short for Gustavus Registration. For network security reasons, we require each computer to register before gaining access to our network. The registration process is simple and web-based. After completing registration and rebooting the computer, a machine will have full access to the campus network and the Internet.
When an unknown machine plugs into the residential or the wireless network they will have very limited network access. Attempts to load web pages will direct them to the registration process. After they have completed registration they will be given full network access.
Macintosh and Linux Internet Connection/Registration
The registration process for Macintosh and Linux is much faster - as no scanning for updates or virus protection is done. However, it is recommended that Macintosh and Linux users always run their respective software updates. Macintosh and Linux machines will be automatically passed to the registration pages.
Windows Internet Connection/Registration
The registration process for windows machines automatically scans machines and verifies that:
Machines that fail will be prompted to perform the updates or installation. Once the requirements are met, the user will be asked to enter their username and password.
Once registered the users see a success page that asks them to reboot their machine.
hint: rather than rebooting, you can wait one minute and then at the command prompt (run--> cmd) and type ipconfig/release followed by ipconfig/renew.
Problems with registration
No antivirus
Please note: Beginning in the 2014-2015 academic year, Gustavus Technology Services will no longer offer Symantec Endpoint Protection for installation on personally-owned computers. Campus network users (Windows) will still be required to have a functional antivirus program installed on their computer. These programs include Norton, Kaspersky, etc. On Windows 8 machines, the standard Windows Defender program is recommended.
After clicking "continue registration," if the machine doesn't have Symantec Endpoint Protection installed, a web page will load telling them this, and giving directions for the installation. Gustavus Antivirus. If a machine has our antivirus installed, running liveupdate may fix this issue. Note: You must uninstall all other anti-virus programs prior to installing the Symantec Endpoint Protection.
Run windows updates
If the user does not have the current critical windows updates, he/she will be required to run Windows Updates before GReg will allow registration. Instructions about how to get windows updates are given.
User was not redirected to GReg page
First, make sure that the user is plugged into an active port. To check this, ask the user to go to the command (run--> cmd) and type "ipconfig/all." The IP address should be 10.1.*.*. If it is 0.0.0.0, the user likely is not plugged in. Have this user check the cables, jack, and card.
For troubleshooting guide, please see GReg IP address ranges.
The user has antivirus with updated definitions and has run windows updates but still cannot register
Sometimes a user is not able to register even if he/she meets all the requirements. In this case this user should bring his/her computer to us so that we can verify that the user meets the requirements. Most likely, there is a problem with their installation of Windows (i.e. corrupted due to a virus).
Guest registration
Guest Access is used only if the user does not have a Gustavus account. They will connect to the GustavusGuest wireless network.
If someone is a guest of Gustavus Adolphus College or are on campus for a summer program or camp and would like access to the Internet, they can register using the form at greg.gac.edu. They will not be able to access Gustavus' network except for the Gustavus website and they will only have access for one week.
The user is asked fill out the following information:
Full Name
Contact Phone
Contact E-Mail
Reason for visiting campus
If they are a Gustavus Student (y/n)
Contact us
Please contact the Technology Helpline by emailing helpline@gustavus.edu or calling 507-933-6111, or complete our contact form. Connect with us on our remote screen sharing tool at GTS SOS
Helpline Hours
M-Th 8am-6pm
Fri 8am-4:45pm
Sat-Sun Closed