User:Amatthes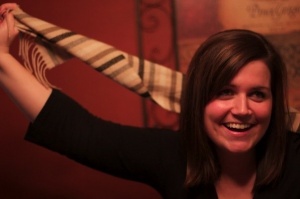 Angel Matthes is the voice of the helpline, and a senior consulting assistant at Gustavus Technology Services.
Currently
Angel is currently in her senior year at Gustavus Adolphus College. She graduated in May 2010 with a Bachelors of Arts in Nursing.
Family
Angel is currently 21 years old. She was born in Fridley, MN and grew up in Duluth, MN. She is very close with her family, which includes her mother Shelley, father Daniel, brother Richard (28), sister-in-law Rachel (28), niece Amelia(8 months), brother Joseph (26), and sister Samantha (24).
Hobbies
Angel loves to joke that she is an old man, as her favorite pastimes include golfing, fishing, and bird watching. She loves to cook, and especially loves to make meals for friends. She also loves to bake, banana bread being her specialty. She enjoys music, reading, playing games, and star gazing. She has a particular affinity for the moon, especially when it is full. She loves to travel, and hopes to keep doing so throughout her life.
She spent the spring of 2008 studying abroad in Rome, Italy, where she lived with an Italian family and learned more about herself and others than she ever imagined.

She has additionally traveled throughout the United States on many road trips, in Canada to Ontario and Niagara Falls, Cancun, all throughout Italy, and to a small town in Germany. She hopes to someday travel to many more locations, including developing countries, where she may use her Nursing skills to create better conditions and a greater good.
Future
Angel looks forward to becoming a nurse. Her passion as of right now lies in Geriatrics, and you will often hear her speaking of her love for the elderly. She is not set on where she will go with nursing; some ideas she has include working as a labor and delivery nurse and eventually working toward her Doctor of Nursing Practice in Midwifery, or to work as a Medical-Surgical nurse, and work toward her Doctor of Nursing Practice in Geriatrics. She hopes to spend some time post-graduation giving back, possibly traveling to South Africa with the ELCA to do mission work. I want to marry Matt Wood