Claire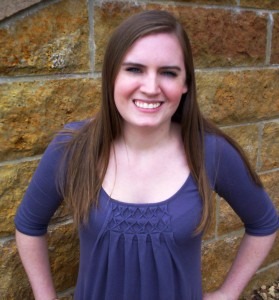 What year are you in school?
2011 Alumna
What Fellowship did you get and what does it involve?
The fellowship received was a Fulbright grant. Bulgaria became a special interest of mine while conducting research for an undergraduate course on Nationalism in the Balkans," Sagstuen said. "After attending the Fulbright International Summer Institute in Bulgaria, I decided to take my passion for Balkan history and culture a step further and apply for a Fulbright to Bulgaria. This unique opportunity will allow me to explore the country, its people, and truly engage in the classroom.
How has Gustavus prepared you for this experience?
I know that Gustavus is the reason I made it to graduate school and the Fulbright Program. The liberal arts curriculum gave me the tools I needed to find my desire for learning as I explored many different disciplines including European history, communications, and the Russian language.
Casey Elledge first introduced me to the Fulbright International Summer Institute last year and without his help I would never have thought about applying for a Fulbright to Bulgaria. Tom Emmert and Denis Crnkovic both opened my eyes to Russian and Eastern European studies, while Kris Kracht helped me master my craft in public speaking and writing during my time with the forensics team. I know that they helped me get to graduate school and now have the honor of being a Fulbright scholar.