Martin Luther King Jr. Celebration
Featuring Taylor Branch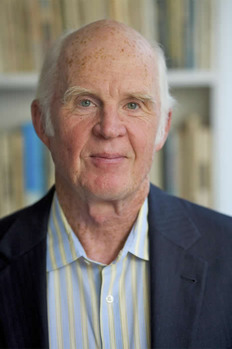 On Monday, January 16, 2012, Gustavus hosted the 2012 Martin Luther King Jr. Celebration featuring Pulitzer Prize winning author, Taylor Branch.
Branch presented an address titled: "Myths & Miracles from the King Years."
Taylor Branch is an American author and public speaker best known for his landmark narrative history of the civil rights era, America in the King Years. The trilogy's first book, Parting the Waters: America in the King Years (1954-63), won the Pulitzer Prize and numerous other awards in 1989. Two successive volumes also gained critical and popular success: Pillar of Fire: America in the King Years (1963-65), and At Canaan's Edge: America in the King Years (1965-1968). In 2009, The Clinton Tapes: Wrestling History with the President was published as a result of the eight-year collaboration while President Clinton was in office.