Paul L. Joskow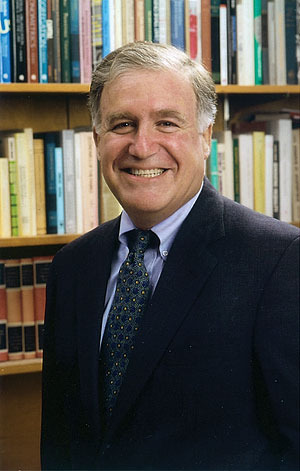 Paul L. Joskow, Elizabeth and James Killian Professor of Economics and Management, Massachusetts Institute of Technology, and director of the MIT Center for Energy and Environmental Policy Research
In 1983, long before the challenges of electric power industry restructuring and competitive wholesale markets became serious public policy discussion, Paul Jaskow and MIT colleague Richard Schmalensee anticipated the debate with a landmark book, Markets for Power: An Analysis of Electric Utility Deregulation. More recently, Joskow has focused on how reliability criteria and economic incentives work together on electric power networks that support competitive electricity markets.
A graduate of Cornell University in New York (B.A. in economics, 1968), Joskow took his graduate degrees from Yale University (M.Phil., 1970, and Ph.D., 1972, both in economics). He has been on the faculty at MIT since 1972 and served as head of that school's Department of Economics from 1994 to 1998. Concurrently, he holds an appointment as a professor in MIT's Sloan School of Management.
Joskow has published five books in addition to Markets for Power, including Markets for Clean Air: The U.S. Acid Rain Program (2000), and more than 120 articles in the areas of energy and environmental economics, industrial organization, competition policy, and government regulation of industry. He has served on the U.S. Environmental Protection Agency's Acid Rain Advisory Committee and on the Environmental Economics Committee of the EPA's Science Advisory Board. He also is a member of the scientific advisory boards of the Institut d'Economie Industrielle (Toulouse, France) and the Conservation Law Foundation. In January 2008 he will leave MIT after 35 years in academia to become president of the Alfred P. Sloan Foundation in New York.