Trips and Activities Group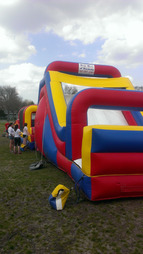 Trips and Activities Group (T.A.G.) collaborates with the 3rd Floor after-school program at the Middle School (grades 5-8) in St. Peter. TAG volunteers lead sports, games, activities, and supervise field trips that occur once a semester. Volunteers also provide participants with healthy snacks and promote an active and healthy lifestyle.
Mission Statement
Supplies healthy lifestyle education, character development, and a positive living environment. This is accomplished through peer mentorship that promotes healthy eating, teamwork, and sportsmanship.
How to Apply
We will update this page when this program is back in action!
Track Service Hours and Search for Volunteering Opportunities
Click the image below to view T.A.G.'s Gustavus Engage page, where you can track your volunteering hours and search for other upcoming volunteer opportunities with many different organizations.
Feel free to e-mail us with any questions, comments, or suggestions.