First-year Move-in Day
Residential Life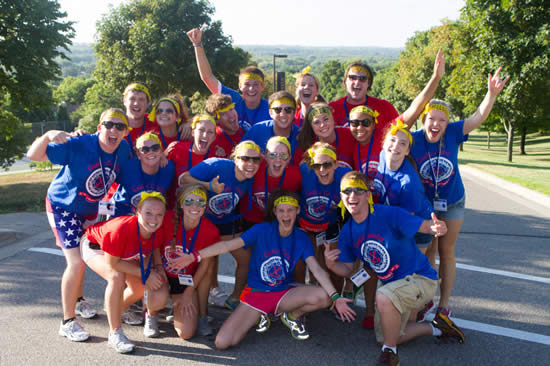 Welcome to Gustavus!
About 600 new first-year Gusties will be joining the Class of 2018 this fall. We are excited to welcome you! Our move-in day is Friday, August 29, 2014. You are receiving information in the mail with your housing assignment about the move-in day itself. It's a fun day - be sure to share pictures and comments using #gacrl on Twitter and Instagram or send pictures to facebook@gustavus.edu.
A traffic map for move-in day can be found is a helpful tool for you as you plan your drive up the hill!
Check-in starts at 9:00 a.m. in Friday, August 29. Check in at your residence hall! Collegiate Fellows will be there to distribute keys and provide information.
A list of items we suggest you bring to college. Certainly not exhaustive, but a good place to start!
A list of Room Decoration Guidelines. Some helpful hints about how to decorate your room safely and effectively.
A View From the Hill brochure with helpful info for your first-year of housing at Gustavus.
The full details of New Student Orientation.
If you have any questions about move-in, please contact Residential Life at 507-933-7529 or reslife@gustavus.edu