Companion Tour of Eastern Europe
January 22 - February 7, 2014
Overview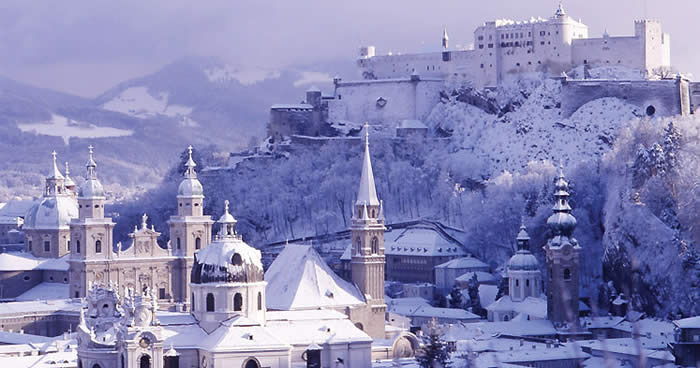 Gustavus music ensembles have a wonderful tradition of concert touring.  We're inviting you to join us as the Gustavus Wind Orchestra continues this tradition with a tour to Eastern Europe from January 22 - Feburary 7, 2014.
The Gustavus Wind Orchestra companion tour is a unique educational opportunity to study, travel and be immersed in the history and culture of Eastern Europe.  Under the leadership of Dr. Douglas Nimmo, join Gustavus students, friends and alumni on a trip to this historic and culturally-rich part of the world. Explore some of Europe's most magnificent and legendary cities; Prague, Krakow, Kety, Budapest, Vienna, Salzburg and share wonderful music while traveling with the Wind Orchestra.
Activity Level
Program Leaders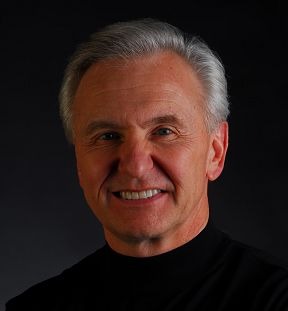 Douglas Nimmo serves as conductor of the Gustavus Wind Orchestra. Under his leadership, the ensemble has toured throughout the United States, Sweden, Denmark, Norway, Germany, Austria, the Czech and Slovak Republics, Poland and Hungary.
This will be Nimmo's fourth tour to Eastern Europe and his seventh international tour overall with the Gustavus Wind Orchestra. He brings international performance and travel experience to the tour along with knowledge of the area, culture, and people.
Dr. Nimmo holds degrees from the University of Minnesota--Duluth, Vandercook College of Music, and Arizona State University. He is a frequent guest conductor, a writer, and is a recipient of the Edgar M. Carlson Award for Distinguished Teaching at Gustavus Adolphus College. In 2011, he was inducted into the Society of Prometheans, an honor bestowed by the Fine Arts Division at his alma mater.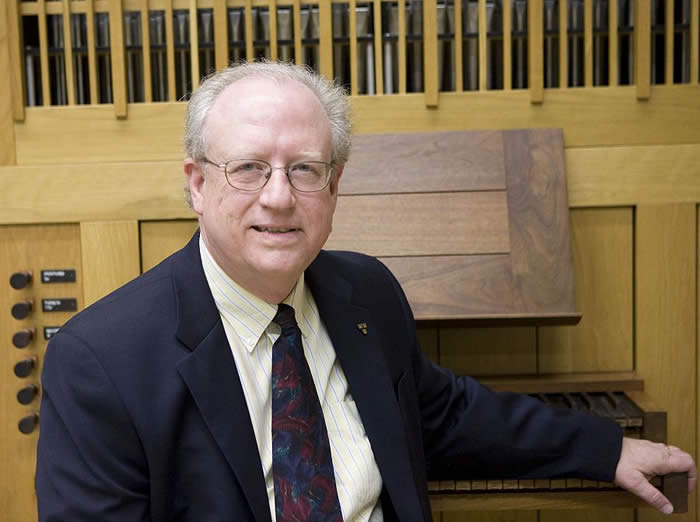 David Fienen is Emeritus Professor of Music at Gustavus Adolphus College. He retired in 2011 after 38 years as Cantor at Christ Chapel and Professor of Music.
Fienen has been on three previous tours to Europe with the Gutavus Wind Orchestra.  He will be teaching the student January term class that members of GWO will take in conjunction with the tour.  Dr. Fienen received degrees from Indiana University, Concordia Seminary in St. Louis, and the University of Minnesota. He continues his active performance career in the United States and Europe.
Companion tour participants will have an opportunity to learn before leaving through reading lists and pre-departure educational opportunities. While in Eastern Europe there will be  special breakout sessions as time permits.   We sincerely hope you will consider joining us to learn and travel with Gustavus.
Moderately active. This tour will require a lot of walking, often over uneven ground. Elevators are not always available so there will be stairs to climb. Sometimes stairs and pathways will not have handrails. You should be ready to keep pace with an active group of traveling companions.
Trip Itinerary
For more information, view a more detailed trip itinerary.
Cost and Inclusions
Cost of the tour is $5,500 per person, based on double occupancy. For more information, go to costs and inclusions. Pricing may vary depending on final travel numbers.

For more information
If you're interested joining us on this extraordinary journey, please contact Jackie Peterson at jpeters9@gustavus.edu or by calling 800-726-6193

---
Trip arrangement provided by MCI Travel.