Reference - Ask Us!
Folke Bernadotte Memorial Library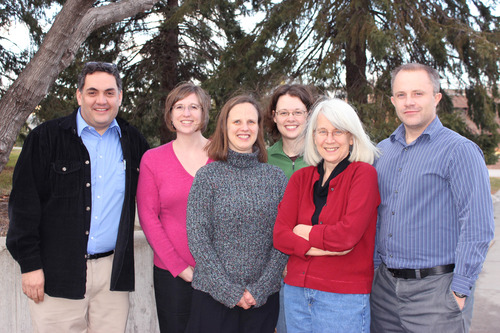 Save Time! Ask a Librarian. Reference Desk: (507) 933-7567

Reference Desk Hours - Fall and Spring Semesters
Monday - Thursday: 10:30 am - 4:30 pm
Monday - Wednesday: 6:00 pm - 9:00 pm
Friday: 10:30 am - 2:30 pm
Sunday: 2:00 pm - 5:00 pm; 6:00 pm - 9:00 pm
Hours vary during January and when classes are not in session.
Not in the library
E-mail (folke@gustavus.edu); please include your name and the best way to contact you.
Use this online request form to schedule an appointment for a one-on-one consultation with a librarian.
Call a reference librarian (507-933-7567).
Use the chat reference option.
Librarians help people:
Librarians
Barbara Fister
fister@gustavus.edu
(507) 933-7553
Liaison areas: Biology, Chemistry, English, Physics, Scandinavian Studies, Diversity
Julie Gilbert
jgilber2@gustavus.edu
(507) 933-7552
Liaison areas: African Studies; Classics; Gender, Women & Sexuality Studies; Political Science; Religion
Anna Hulseberg
ahulsebe@gustavus.edu
(507) 933-7566
Liaison areas: Geography, Nursing, Philosophy, Psychology, Theatre & Dance
Jeff Jenson
jjenson@gustavus.edu
(507) 933-7572
Liaison areas: Environmental Studies, History, Peace Studies, Sociology/Anthropology
Dan Mollner
dmollner@gustavus.edu
(507) 933-7569
Liaison areas: Art & Art History, Geology, Latin American, Latino & Caribbean Studies, Modern Languages, Literatures, and Cultures, Music, Peace Studies
Michelle Twait
mtwait@gustavus.edu
(507) 933-7563
Liaison areas: Communication Studies, Economics/Management, Education, Health & Exercise Science, Math/Computer Science