Reference - Ask Us!
Folke Bernadotte Memorial Library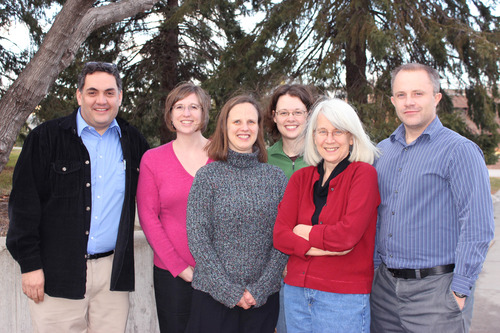 Save Time! Ask a Librarian. Reference Desk: (507) 933-7567

Reference Desk Hours - Fall Semester
Monday - Thursday: 10:30 am-12:30 pm; 2:30-4:30 pm
Friday: 10:30 am - 2:30 pm (on call)

Some evening and weekend hours will be offered near the end of the semester. Hours vary during IEX term (January), and when classes are not in session.
Not in the library?
E-mail (folke@gustavus.edu); please include your name and the best way to contact you.
Use this online request form to schedule an appointment for a one-on-one consultation with a librarian.
Call a reference librarian (507-933-7567).
Use the chat reference option.
Librarians help people:
Librarians
Barbara Fister
fister@gustavus.edu
(507) 933-7553
Liaison areas: Biology, Chemistry, English, Physics, Scandinavian Studies, Diversity
Julie Gilbert
jgilber2@gustavus.edu
(507) 933-7552
Liaison areas: African Studies; Classics; Gender, Women & Sexuality Studies; Political Science; Religion
Anna Hulseberg
ahulsebe@gustavus.edu
(507) 933-7566
Liaison areas: Geography, Nursing, Philosophy, Psychology, Theatre & Dance
Jeff Jenson
jjenson@gustavus.edu
(507) 933-7572
Liaison areas: Environmental Studies, History, Peace Studies, Sociology/Anthropology
Dan Mollner
dmollner@gustavus.edu
(507) 933-7569
Liaison areas: Art & Art History, Geology, Latin American, Latino & Caribbean Studies, Modern Languages, Literatures, and Cultures, Music, Peace Studies
Michelle Twait
mtwait@gustavus.edu
(507) 933-7563
Liaison areas: Communication Studies, Economics/Management, Education, Health & Exercise Science, Math/Computer Science