Scanners
Group Computing Rooms
Podcasting Cart
Webcams
Microfilm reader/printer
Multimedia Classrooms
AV Preview Rooms
Digital Cameras & Tripods


---
Scanners/digital senders replace obsolete photo copiers. Scanners can be used to scan documents to .pdf (or other format) and send them to your e-mail account. Located on the main floor.
---
Rooms 202, 206 and 211 have a large-screen monitor, a Mac mini computer, two keyboards, and a hookup for laptops if you would prefer to use your own computer. These flexible workspaces are perfect for groups writing collaborative papers, creating PowerPoints for group presentations, and/or other such group work.
Groups may reserve these rooms.

---
The podcasting cart is located in Audio Visual and must be used in the library.
---
The webcam can be checked out for 24 hours from the Audio Visual Department (first floor) to be used in any room in the library, please contact Mark Kump (x7571) for more information. InterviewStream software is available to Gustavus community as well as information on how to use the software.

---
Microfilm reader/printer is located on first floor. See our documentation on how to capture and save digital screen shots from microfilm.

---
The library has 4 classrooms (AV1, AV2, E-Classroom, and the BI 2 Lab) equipped for projection. These rooms may be reserved. AV1 and AV2 include region-free DVD players.
---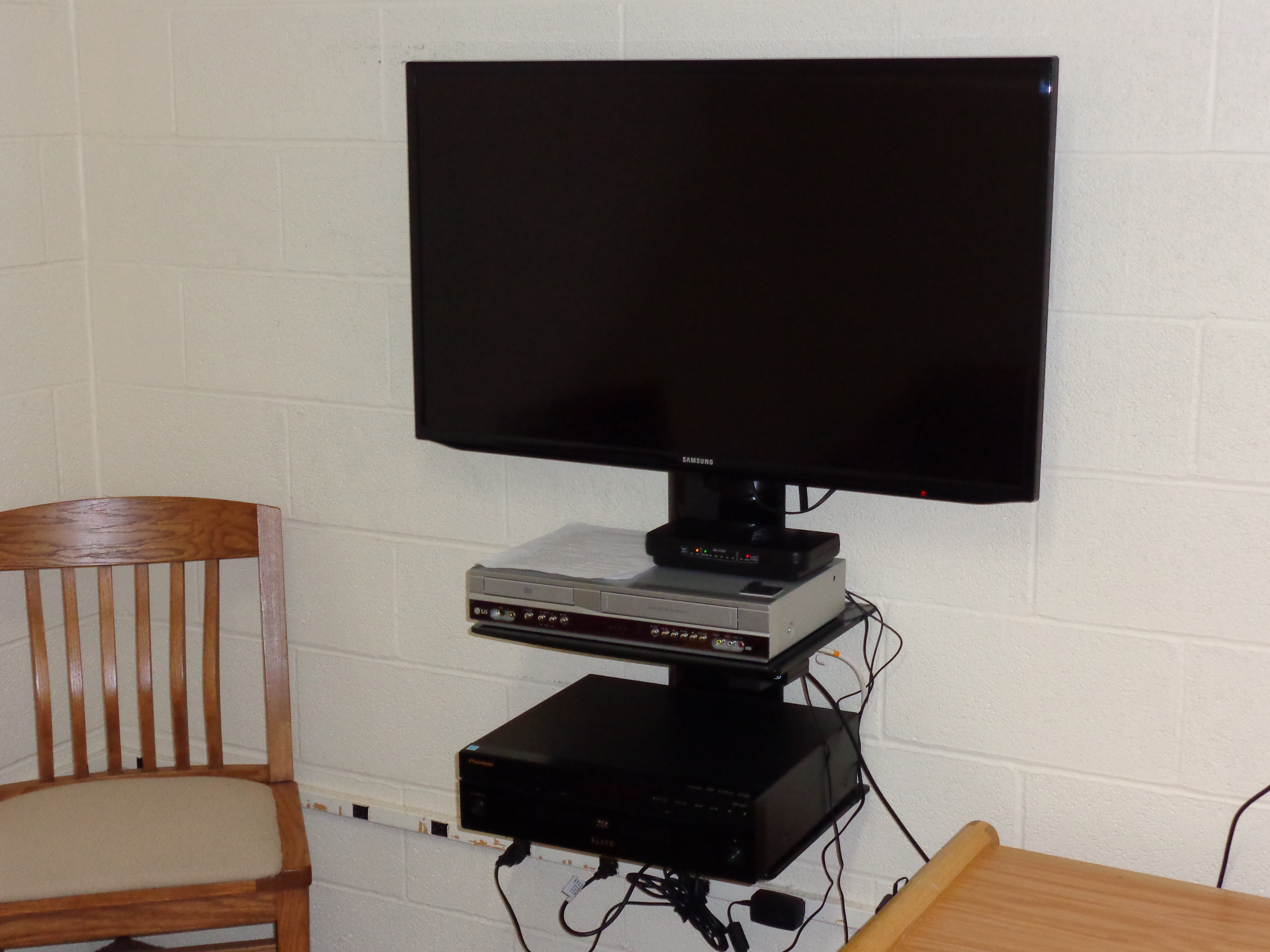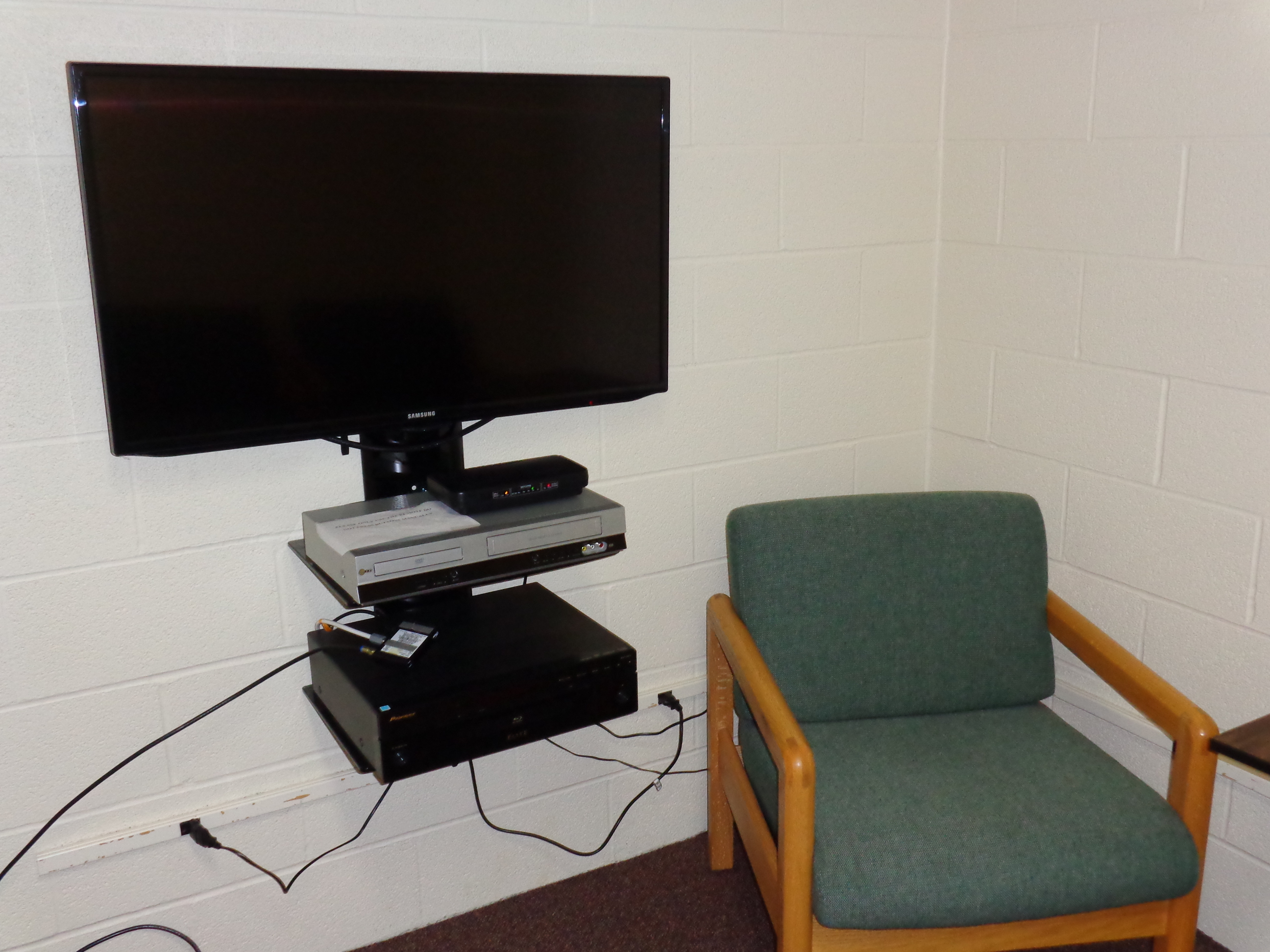 Region-free DVD players and 42" LCD TVs available in AV preview rooms.
---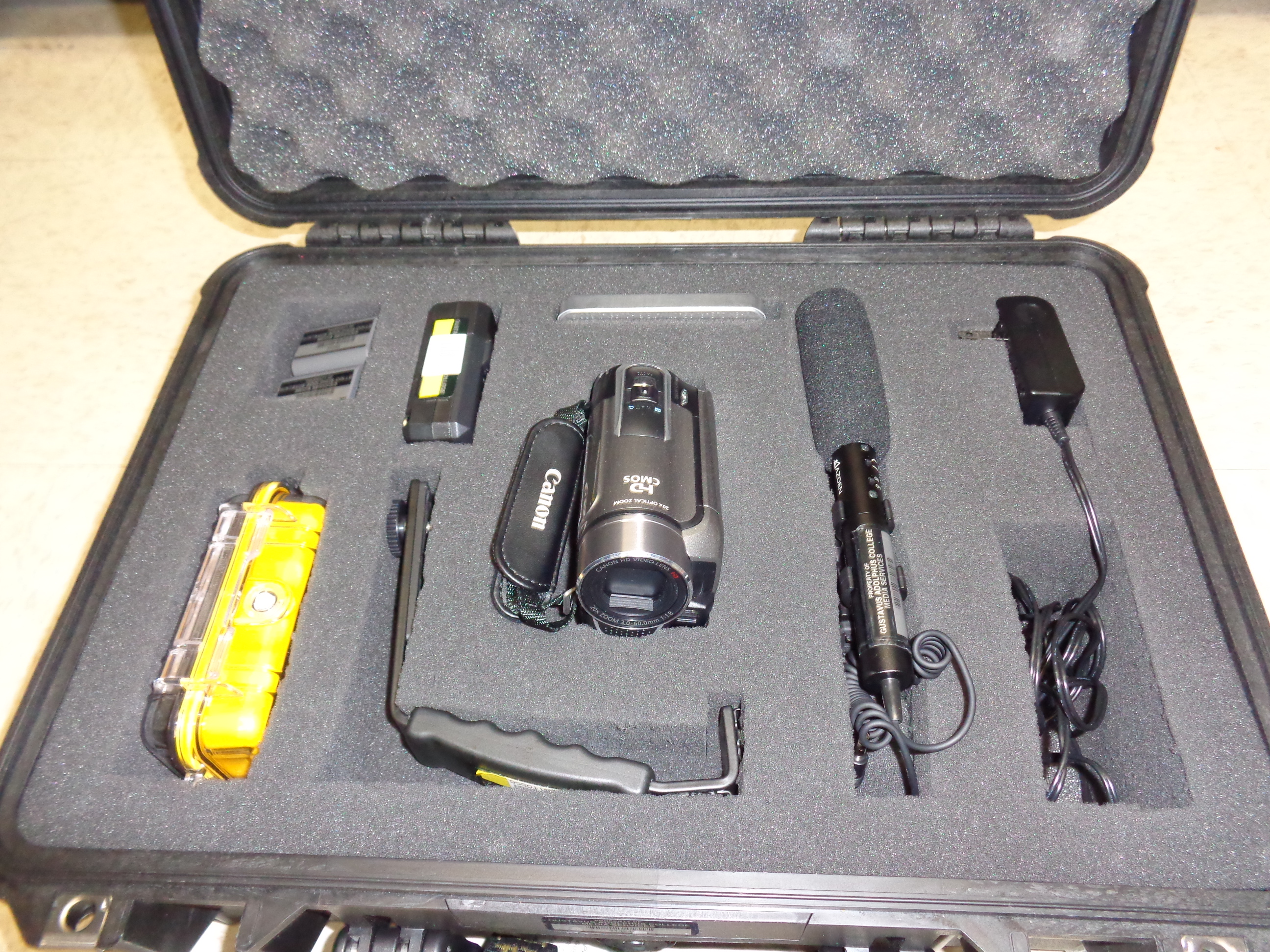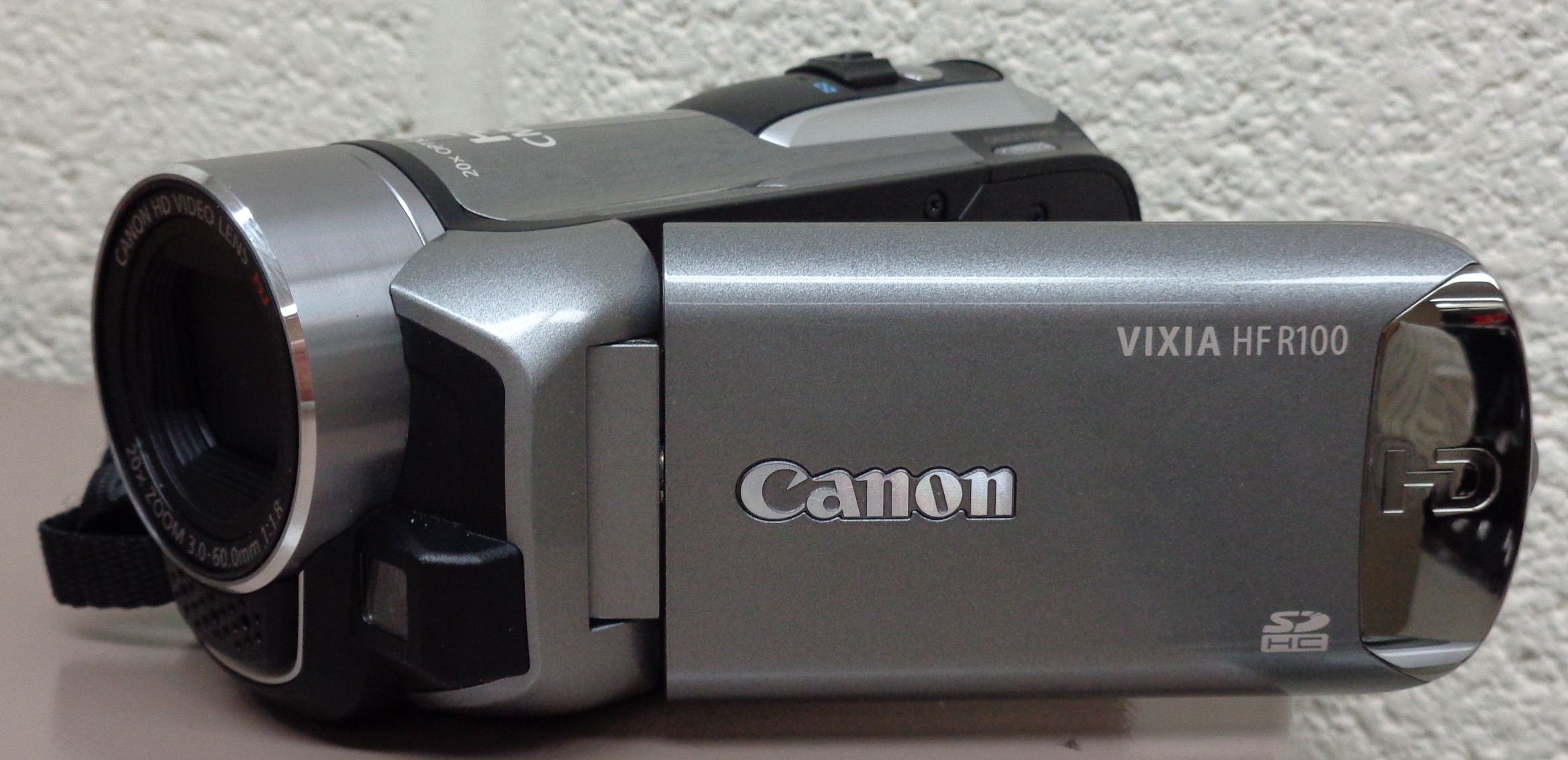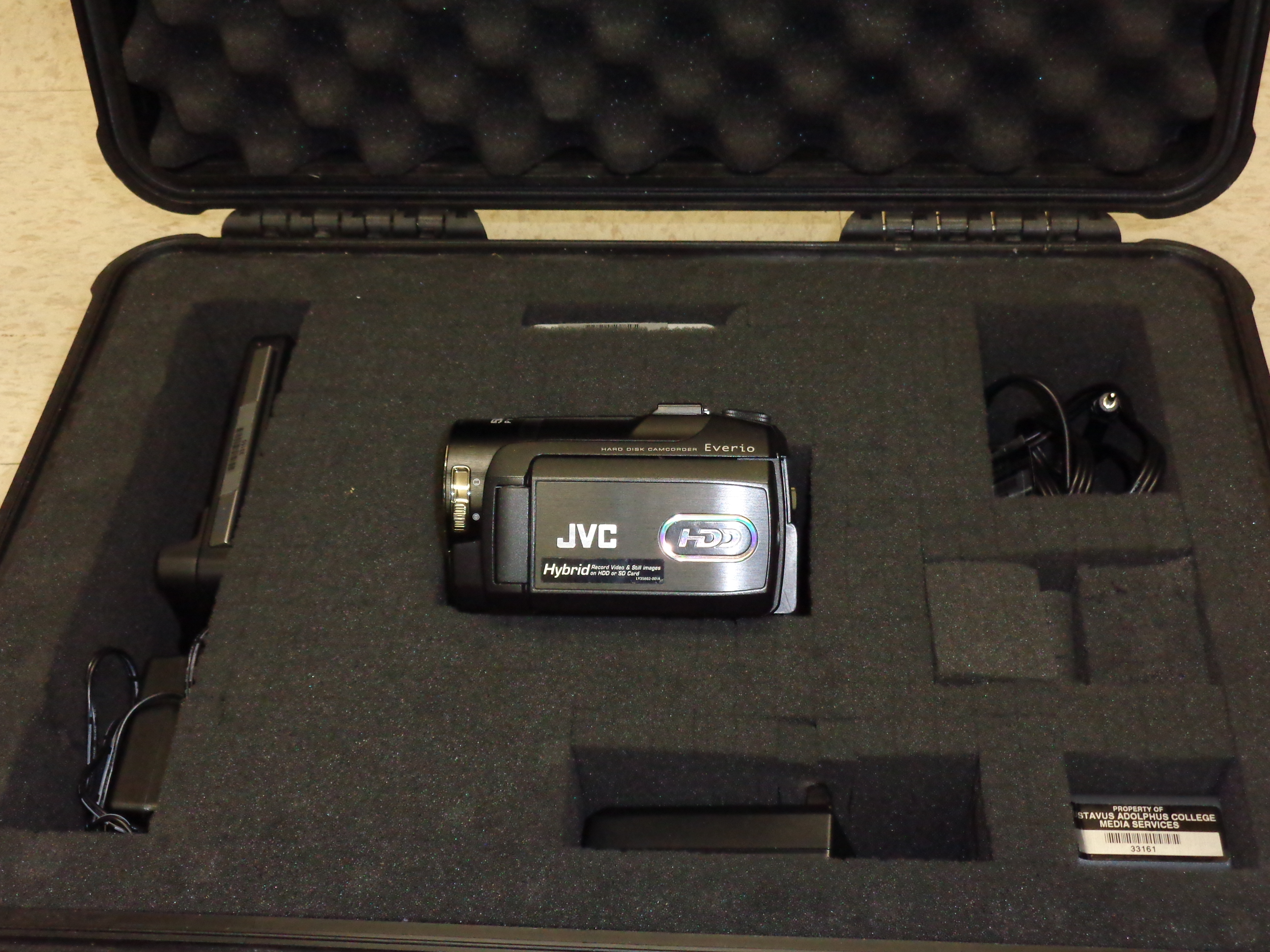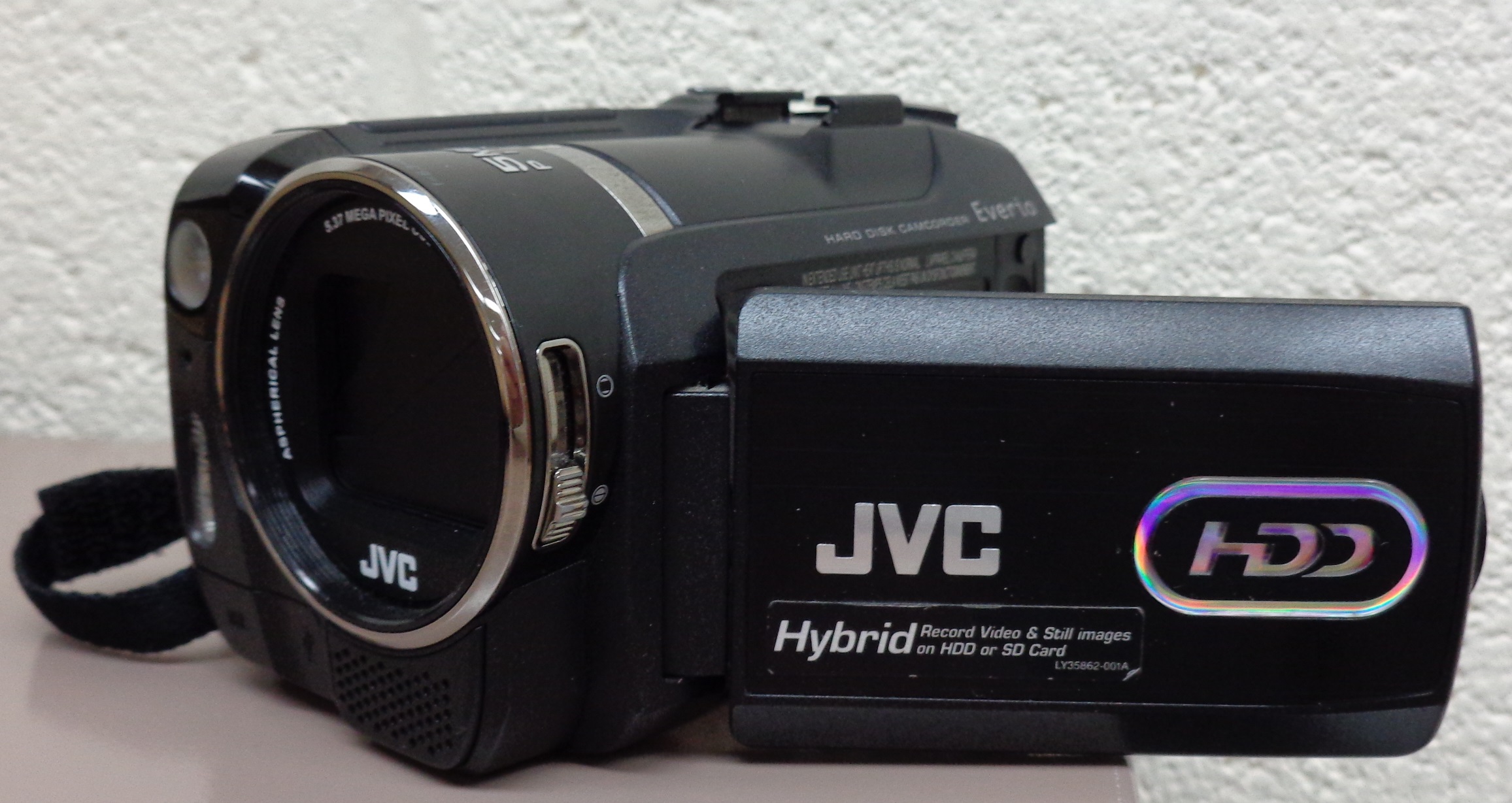 Ten Canon Vixia HD camcorders and tripod kits and two JVC Everio HDD camcorders and tripod kits.