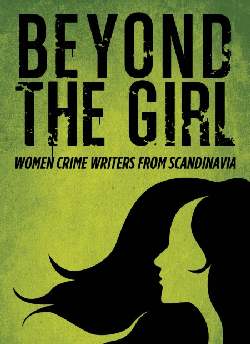 Events | Speakers | Sponsors | More
From October 8 - 10, 2012, Folke Bernadotte Memorial Library will host a three-day event featuring four women writers from Nordic countries and a noted Swedish literary critic to focus on Nordic crime fiction by women.
Scandinavian crime fiction has become a global phenomenon in part because of a girl with a dragon tattoo, but women writers have from the start made important contributions to the wave of Nordic mysteries and thrillers in translation. For three days in October, we will explore women's contributions to the genre, examine the intersections between literature and genre fiction, and consider what these stories tell us about contemporary Scandinavia - and about ourselves as readers.
Four authors, two from Sweden and two from Denmark, will be visiting campus to talk about their work, how it fits into Scandinavian crime fiction generally, and what their themes, characters, and settings reveal about contemporary Scandiavia.
Public Events
Monday, October 8th, 4pm Monday, Confer 127
"The Women Strike Back: The Rise of Women Crime Writers in the Sweden 1997-2012" a lecture given by Dr. Kerstin Bergman,
Author's Abstract: The history of Swedish crime fiction was dominated by male writers, with only a handful of prominent women writers until the late 1990s. From the end of the 1990s, however, Swedish crime fiction has been characterized by a strong wave of women crime writers and an increasing number of women detectives. Liza Marklund and her first novel, The Bomber (1997) is often regarded a starting point for these developments, and today women writers hold a great share of the Swedish crime fiction market. In my talk I will describe these developments, addressing what brought this change along and what characterizes these women crime writers. Furthermore, I will bring up some of the challenges women crime writers in Sweden have faced and perhaps still face, and I will touch upon the role of feminism in recent Swedish crime fiction.
Monday, October 8th, 7:30 pm, Interpretive Center
"Scandinavian Women's Crime Fiction" Public Panel Discussion moderated by Barbara Fister and Dr. Glenn Kranking, with Dr. Kerstin Bergman (Lund University) and authors Helene Tursten, Lene Kaaberbøl, and Agnete Friis.
At this event, the authors will discuss their work, how women are represented in Scandinavian crime fiction, what this genre has to offer, and what we can learn (for better or worse) by reading crime fiction from the Nordic countries.
Wednesday, October 10th, Minneapolis
Gustavus Library Associates Author Reception, 4:30-6:30 pm, American Swedish Institute (tickets required)
"Beyond the Girl" public forum with Helene Tursten, Lene Kaaberbøl, and Agnete Friis, 7:00pm, Ameircan Swedish Institute (free to the public, reservations recommended at 612-871-4907.
About the Speakers
In the late 1990s Helene Tursten began writing a popular mystery series set in Gothenburg, Sweden, featuring a female police detective, Irene Huss. Tursten is married to a former police officer and wanted to create a fictional female detective like the ones she knew personally. Four books from the series are available in English (Detective Inspector Huss, Night Rounds, The Torso, The Glass Devil) with a fifth soon to be published. The Swedish producers of Larsson's Millennium Trilogy movies have produced films based on the series.
Excerpts from her work:
Kristina Ohlsson has unfortunately had to cancel her appearance. She is a young Swedish writer with a background in political science and expertise in international terrorism and Middle Eastern affairs, having worked for the Swedish Security Service and as a counter-terrorism officer for the Organization for Security and Co-operation in Europe. However, her fiction does not dwell on international political intrigue, but focuses on a team of police detectives in Stockholm dealing with domestic crime. In Unwanted, recently translated into English, a child is abducted from a train and later is found dead with the word "unwanted" inscribed on her forehead. Her second book, Silenced, finds her detectives investigating several seemingly unrelated crimes involving human trafficking, sexual violence, and the murder of two immigration activists. It will be released in the US this winter.
Excerpts from her work:
Lene Kaaberbøl and Agnete Friis, authors of fantasy and children's books respectively, have collaborated on a mystery series featuring nurse Nina Borg, who is a social activist helping immigrants in Denmark. In The Boy in the Suitcase, she discovers in a train-station locker a small boy who has been drugged and smuggled into Copenhagen; rather than turn him over to the authorities, who may deport him, Borg tries to solve the mystery of who he is and how he ended up in Denmark. A second book in the series, Invisible Murder, will be released in English in October.
Excerpts from their work:
Dr. Kerstin Bergman is a Senior Research Fellow of Comparative Literature at the Centre for Languages and Literature, Lund University, Sweden. She is the author of En möjlig värld: En tematisk studie av Lars Gustafssons 1990-talsromaner (2002), and the recently published the crime fiction textbook Kriminallitteratur: Utveckling, Genrer, Perspektiv (2011, with S. Kärrholm). Additionally, Bergman has published extensively on both Swedish and international crime fiction. Some of her recent articles are "Fictional Death and Scientific Truth: The Truth-value of Science in Contemporary Forensic Crime Fiction" (Clues: A Journal of Detection 30.1 (2012)), "Beyond Stieg Larsson: Contemporary Trends and Traditions in Swedish Crime Fiction"(Forum for World Literature Studies 4.2 (2012)), "Lisbeth Salander and her Swedish Crime Fiction 'Sisters': Stieg Larsson's Hero in a Genre Context" (Men Who Hate Women and Women Who Kick Their Asses: Stieg Larsson's Millennium Trilogy in Feminist Perspective, ed. D. King and C.L. Smith, Nashville: Vanderbilt UP, 2012), and "The Well-Adjusted Cops of the New Millennium: Neo-Romantic Tendencies in the Swedish Police Procedural" (Scandinavian Crime Fiction, ed. A. Nestingen and P. Arvas, Cardiff: U of Wales P, 2011).  
Our Sponsors
This program is being hosted by the Folke Bernadotte Memorial Library with support from the Embassy of Sweden, the Scandinavian Studies Department, and Sisters in Crime. Additional assistance has been provided by Gustavus Library Associates and the American Swedish Institute.
More Information About Scandinavian Crime Fiction
More clues to Nordic mysteries: