GWIL Luncheon
February 13, 2014
Lean In

Book Discussion - Kathy Lund Dean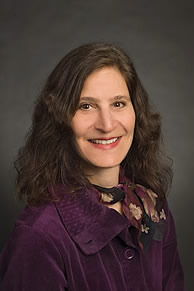 Dr. Kathy Lund Dean will lead a discussion on the book, Lean In. She will recap the book and then provide catalyst questions to tables of 4-6/table for discussion and sharing. The discussion questions will focus on the three areas of the book— Likeability, Keep Your Hand Up, and Make Sure Your Partner is a Real Partner. At the end, we will leave time for networking—Gusties helping Gusties!
Professor Lund Dean will offer the same program on campus for those students who are unable to attend the ASI event.
Kathy Lund Dean holds her Ph.D. in Organizational Behavior and Ethics from Saint Louis University and holds the Board of Trustees Distinguished Chair in Leadership and Ethics, teaching in the Economics and Management department at Gustavus. Through the Center for Servant Leadership, she is a part of the Community Engaged Scholars Fellows, which helps foster community-engaged learning among all faculty on campus. Additionally, Kathy writes for the ethics and teaching blog sponsored by the Academy of Management.
Date: Thursday, February 13, 2014
Time: 11:30am to 1:00pm
Where: The American Swedish Institute, 2600 Park Avenue, Minneapolis, MN 55407
Cost: $25 ($10, Student)
Register online at :gustavus.edu/forms/women-in-leadership-luncheon or call 507-933-6512.
Those attending the event will have the chance to win fabulous door prizes!