Sarah Cuthill '85
Principal, Deloitte Tax-Global Employer Services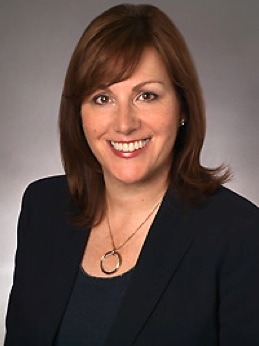 Sarah is the National Service Line Leader for Global Employer Services (GES). In this role, Sarah oversees 1,300+ professionals serving clients to address the strategic issues they face in the areas of global mobility, talent and rewards. Sarah has been working in the areas of global mobility and talent for more than 25 years. She recently served a 3-year term as the co-sponsor of the Global Employer Net|Work, a ground breaking Deloitte initiative to establish a private online client community for mobility, tax, rewards and talent professionals.

Sarah is very involved in leading and promoting the strength of talent programs within Deloitte Tax. She is the Deloitte Tax representative on the "World Class Talent" task force and she recently completed a three-year term as the chair of the Deloitte Tax Partner/Principal and Director Selection Committee. Sarah joined Deloitte Tax in May, 2002 from Andersen, where she was a partner in the Human Capital practice. Prior to joining Andersen, Sarah specialized in international human resources and cross-cultural consulting, working for the Walt Disney Company, Bennett Associates and Cabot Corporation. Sarah received a Bachelor of Arts in French and International Economics from Gustavus Adolphus College in St. Peter, Minnesota. She received a Master of Arts in Intercultural Relations from Lesley College in Cambridge, Massachusetts. She is a member of the Society of Human Resource Management, serves as a Director on the French American Chamber of Commerce of Chicago and is on the Alumni Advisory Board for Gustavus' Economic and Management Department.
Sarah is the opening keynote speaker at the Gustavus Women in Leadership 4th Annual Conference.