Michelle Stimpson '91
Positive Change Expert and Mentor, Lifeshine
Michelle Stimpson is a trusted authority on Positive Change and Joyful Living, and she works with women who are ready for a change in their life.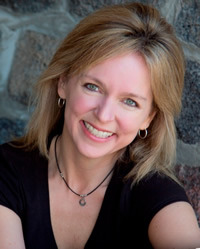 As creator of the Positive Change SystemTM at LifeShine®, Michelle leads her clients through a step-by-step process to take charge of their life, make lasting meaningful change, and experience greater joy. She helps her clients get clear on what they really want in life, and together they map out a plan to make it happen. Her clients benefit from expert coaching and mentoring from someone who's 'been there' and who's done the work, and most importantly - walks the walk.
On top of a degree in Communications and Psychology from Gustavus, Michelle is a graduate of The Coaches Training Institute and a certified Franklin Covey instructor. She brings enthusiasm, positivity, and compassion to her work and has a tremendous track record leading her clients to achieve outstanding results. Michelle is also a highly regarded Speaker and Executive Editor/Writer for her popular Following Your Joy® blog.
In addition to the joy of coaching, Michelle is fueled by celebrating life, classic rock concerts, Caribbean vacations, road-tripping, and spending 24/7 with her best friend and soulmate, Bill.
Michelle is a breakout session speaker at the Gustavus Women in Leadership 3rd Annual Conference.