Marcia Page '82
Founder and Managing Partner Värde Partners, Inc.
Marcia Page is a Founder, Managing Partner and Co-Chief Investment Officer of Värde Partners. Värde Partners is a leading alternative investment manager specializing in credit, distressed and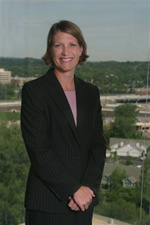 special situation investing in a wide range of public and private assets, with over $7 billion assets under management. The firm employs over 160 people with key offices in Minneapolis, London, and Singapore.

Ms. Page has been actively involved in distressed debt and event-driven investing since the mid-1980's and has dedicated all of her business efforts to the management of the Värde Funds since co-founding the firm in 1993. Ms. Page shares responsibility for setting global investment strategy, fundraising and client relations, and managing the firm. Ms. Page specializes in corporate and special situation investing and oversees corporate investing in Europe. Under Ms. Page's leadership, Värde has invested billions of dollars in publicly-traded securities and private transactions, and has been actively involved a wide range of corporate restructurings and reorganizations.

Prior to founding Värde, Ms. Page managed the Merced Fund at EBF & Associates and was a Portfolio Manager at Cargill. Ms. Page holds a BA in Economics from Gustavus Adolphus College and an MBA from the University of Minnesota.

Marcia is a keynote speaker at the Gustavus Women in Leadership 3rd Annual Conference.