User:Swillia2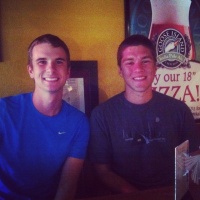 Scott Williams
Scott is currently a Senior History major Gustavus. He is interested in Economics and Geography in addition to History.
---
Interests & Facts
He loves to nordic ski and run track and field. In track, he does hurdles and like to run. In his freetime he likes to hang out with friends and watch movies. He also likes to eat, especially tootsie rolls and other candy. Scott likes Netflix.
Facts:
Is sitting next to Josh
Likes GTS
Excited about skiing
Graduating in May, 2015
---
Tech Services
It is his third year with Gustavus Technology Helpline(GTS)as a Consulting Assistant.
---
Contact Information