Smartphone (Device) Settings for Email and Gustavus Google Calendar
You can use your smartphone or other device to check your Gustavus email and sync with your Gustavus Google Calendar. Each smartphone is different. Following are the general settings for syncing.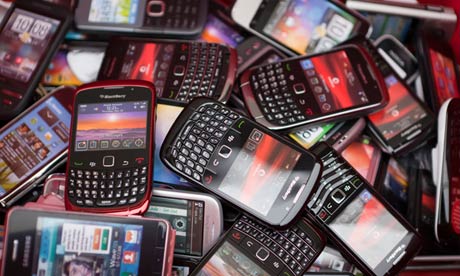 Google Calendar (Android)
Make sure your device is registered on the Gustavus wireless network.

Join the GustavusSecure or Gustavus network and follow the registration steps: Gustavus Registration Pages.
After completing the registration process, turn wireless off and back on again on your device.
Rejoin the GustavusSecure or Gustavus network.

On your device or smartphone open the Accounts & sync Settings screen. Typically in the Settings application.
Click Add Account.
Select Google for the type of account.
Enter your full Gustavus email address (hpotter@gustavus.edu) as your username, and then enter your password.
Select the services you would like to sync.
When you first set up your calendar, all the calendars that are displayed when you view that account's Calendar on a desktop computer will also be displayed on your phone. You can change which calendars get displayed and which calendars are sync.

From the Calendar screen, touch Menu > Calendars to display. Adjust which calendars you see on the display.
From the Calendar screen, touch Menu > Calendar to display >Calendars to sync at the bottom of the screen. Here you can view all calendars that are available for syncing and display, grouped by each of your accounts.
When you're done, touch OK.
Troubleshooting
Samsung Phones
In the advanced wireless settings, newer Samsung phones have a setting or check box for "Auto Switch" between networks. This must be turned off to register on the network.
Google Calendar for iPhone Users
Please see Google Calendar Syncing for iOS Devices
Contact us
Please contact the Technology Helpline at 507-933-6111, stop by the Technology Services department in Olin Hall or complete our contact form.