Safe mode
Safe mode is a diagnostic mode used by computer operating systems to troubleshoot problems that cannot be fixed while running in normal mode. In safe mode, the operating system loads only the necessary (minimal) drivers and software so that other problems can be found and repaired.
Safe mode on a PC should be used when doing a full system virus scan using Windows Defender, MalwareBytes, or similar antivirus software, to ensure that the scan is most effective.
Safe mode is also useful for both Mac and PC if there is some type of hardware problem that causes the machine to not boot properly, or freeze during operation.
How to boot in safe mode - Windows
Windows 8
Use the System Configuration Tool (msconfig.exe)
Open the system configuration tool - search for and launch msconfig.exe
Select the Boot tab
Go to Boot options section check the box that says Safe boot. Then, click or tap OK.
You will be informed that you need to restart you computer, do so.
You will then restart in safe mode
To stop booting in safe mode, relaunch msconfig.exe and uncheck the "safe boot" box and restart again.
Use Shift + Restart
Press the Power button at the Windows login screen in the Settings charm. Then, press and hold the Shift key on your keyboard and click restart.
Windows asks you to choose an option. Press Troubleshoot.
In the Troubleshoot screen, press Advanced Options.
In Advanced Options, press Startup Settings.
You are informed that you are about to restart, enabling safe mode, press restart.
Once restarted you are given numerous options, choose safe mode with networking. (F4 or F5)
Use F8 and Shift
While turning on the computer, hold the shift key while tapping F8.
Click the Troubleshoot icon.
Click Advanced Options.
Click Windows Startup options.
Click Restart.
Then click safe mode or safe mode with networking.
Windows XP/Vista/7
Click on the Start button and click on Run (XP) or type in the search field (7). Type msconfig and hit the enter key.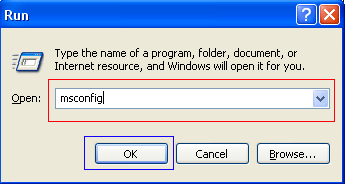 In Windows XP click on the BOOT.INI tab. In Vista/7 click on the Boot tab.
A confirmation box will show up. Click Restart to reboot the computer into safe mode.
After troubleshooting you will need to set msconfig back to the original configuration.
How to boot in safe mode - Macintosh
Booting in Safe Mode for the Macintosh is available in OS 10.2 or later. To boot in Safe Mode, hold the shift key as the Macintosh is booting up.
See also