Podcast Capture
Podcast Capture/Podcast Producer is software developed by Apple that is designed to record or import different types of media and publish to various locations.
Podcast Capture/Podcast Producer was introduced at Gustavus during Spring 2008 and is currently used in several departments on campus. Students and employees can record themselves and publish to their e-mail, iTunes U or even a group blog where they can be critiqued.
If you are are interested in using this application for a class please fill out the classroom podcasting form. You will need to provide your class number, section and username.
If you have any other questions or comments please feel free to contact the Gustavus podcast administrator.
Using Podcast Capture
1. Click on the Podcast Capture icon in the dock. If it is not on your dock it can be found in: / Macintosh HD / Applications / Utilities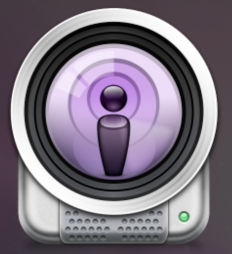 2. Connect to the server podcast.gac.edu with your Gustavus username and password. Click "Connect."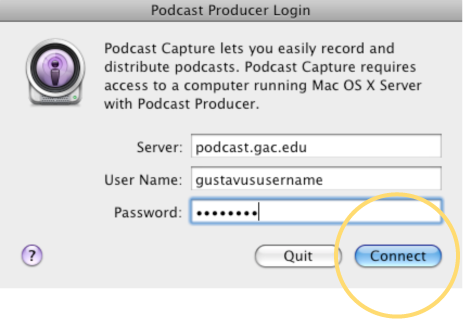 3. Choose the type of capture you would like to do. To record a video of yourself use the "Video" selection. If you want just audio use the "Audio" selection. For a screen capture choose "Screen." If you already have an audio or video file you can upload with the "File" selection. (Typical users choose "Video.")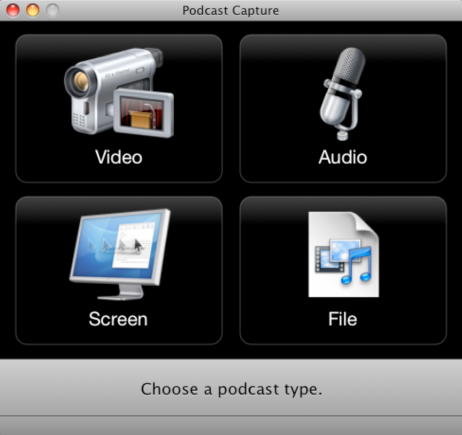 4. If you choose "Video", make sure you can see yourself in the camera window. If are unable, make sure your iSight, webcam or other camera is turned on and select it appropriately from the menu at the bottom of the viewing window. If you are in a "podcast enabled" classroom make sure to press the "Near" button on the Polycom remote control. More instructions for controlling the Polycom camera can be found here.
5. Click the camera record button.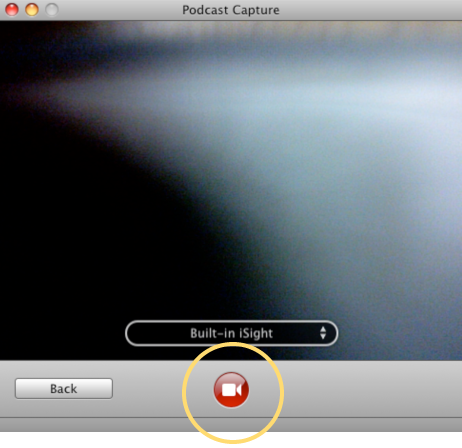 6. The timer will count down from three and the recording will begin.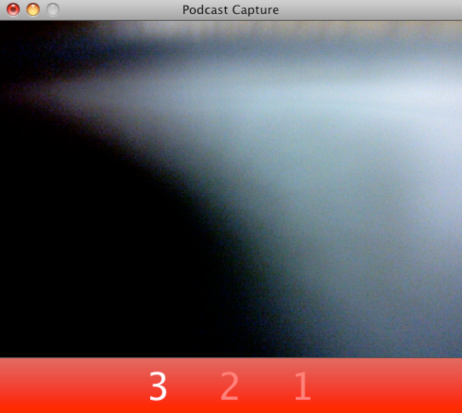 7. If you need to temporarily stop recording or if you are finished, click the pause button.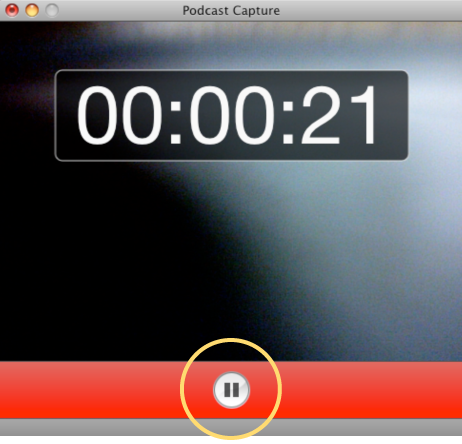 8. If you want to resume recording click the camera record button again. If you are finished click the "Publish" button. If you have made a mistake and need to start over select "Start Over."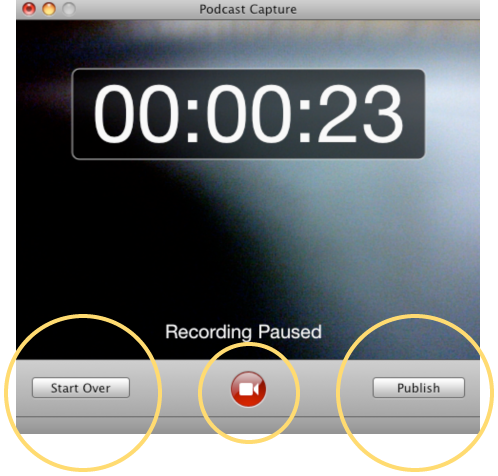 9. To submit your recording first choose the appropriate Workflow. This will be the name of the group you are part of. You will only see groups currently available to you.
10. Fill in the Title as follows: username - mm/dd/yyyy - class - section
11. Fill in the Description with any other information you would like to provide.
12. Click "Done."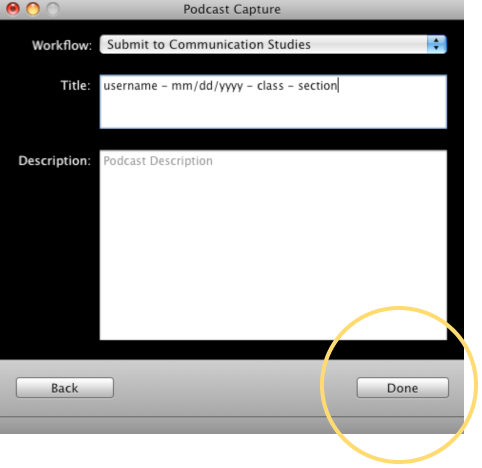 13. Your recording will take a few minutes to submit. When it has successfully completed you will see the message: "Your podcast has been successfully submitted." You can now create a new recording or quit out of the Podcast Capture application.
14. You will be e-mailed a link to view your podcast where you can watch it or download it from a web page. If you have trouble viewing the podcast make sure you have a recent version of Quicktime Player installed on your computer. To download a free copy of of Quicktime Player, go to apple.com.