LyndaPro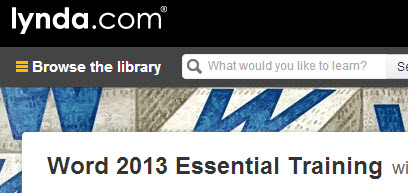 Lynda.com is an online technology training resource.
Users can access the lynda.com library 24/7 from desktops, laptops, smartphones, or tablets. Use the lynda.com app for iPhone, iPad, or Android or log in via the lynda.com mobile site. Watch entire courses or single tutorial videos as needed, share course playlists, bookmark courses you'd like to watch, or use exercise files to follow along with the instruction as you learn, and much more.
For more information about Lynda, please see: Lynda.com Introduction
LyndaPro is no longer used by Gustavus. Instead, Hoonuit fills the same role that LyndaPro once did. Hoonuit is available for all Gustavus faculty, staff, and students.