IPod Touch
The iPod touch is a full-featured handheld wireless device.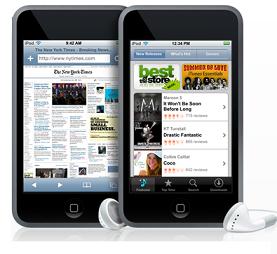 Capabilities
Wireless Connectivity
Music/Video playback
Address book
Photo storage
Use on Gustavus network
The iPod Touch can be connected to the Gustavus wireless network by opening a web browser and following the directions on the Registration Page.
For more information about Registration, please visit Who is GReg and why do I need to know him?
I need help
If the web browser is not working, please contact the Technology Helpline at 507-933-6111 or stop by the Technology Services office in Olin Hall.
Finding your MAC address
Tap Settings > General > About scroll down to Wi-Fi Address
The MAC address should be 6 pairs of numbers and letters separated by colons.