Ethernet port
An ethernet port, also known as an ethernet jack, allows you to connect your computer to the internet via an Ethernet cord. It is much like a telephone jack but wider, and it carries data instead of voice. They are located in every student room and most office locations here at Gustavus. They are usually found in the wall, near the floor.
---
Network Registration
Starting February 2nd, 2022, it is no longer required to register personal devices on the Gustavus network.
How to find your MAC address
Windows
Open a command prompt by typing "cmd" in your start menu, then press enter, a command window should appear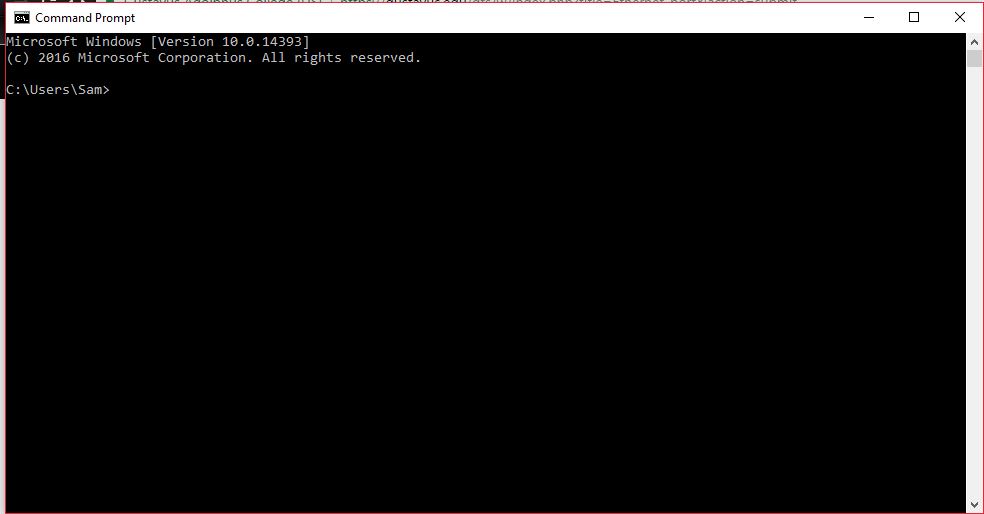 Type "ipconfig -all" in the command window, then press enter. You will see text appear on the screen like the image below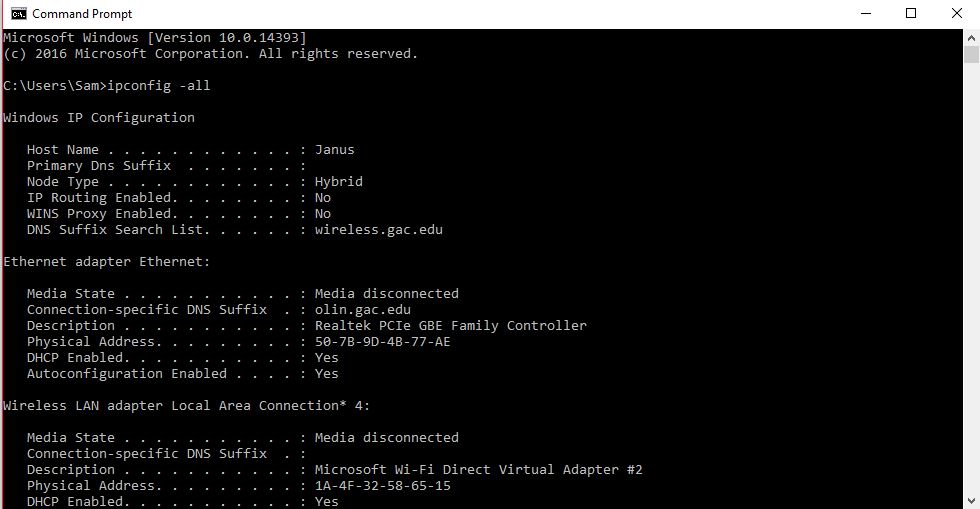 Find the section "Ethernet adapter Ethernet:" the Physical Address is your MAC address; that is what you will tell to tech support.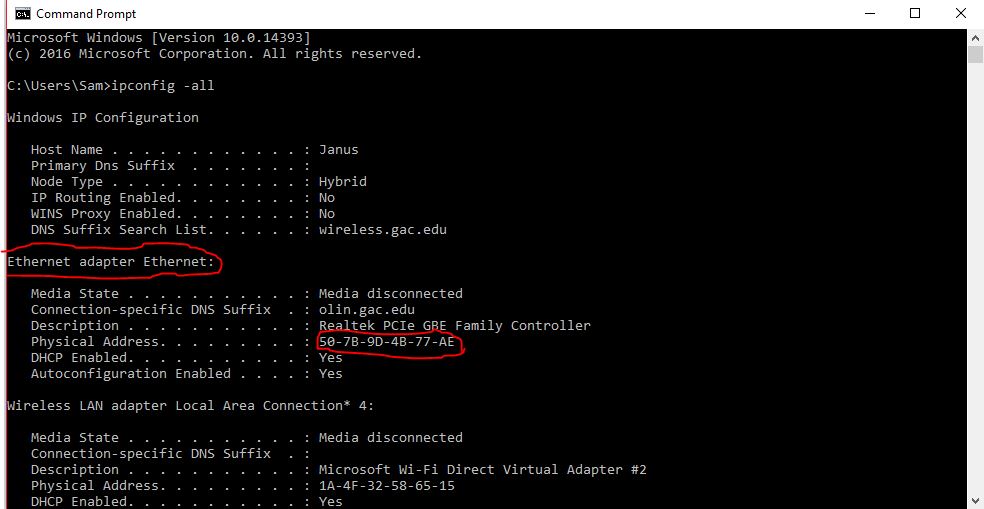 Linux
login to the terminal as root user, or a user with superuser permissions
Enter the command "ifconfig -a"
Find eth0 in the output
The address next to the HWaddr is the MAC address that you need to send to tech support.
---
Troubleshooting
If you are experiencing problems with your Ethernet port in your room, please try the following to troubleshoot your problem.
See if you can connect by plugging into the other jack in the room with your current ethernet cable. If it works, your jack is bad. If it doesn't work, please continue.
Use a different cord in your jack, and then your roommate's jack. If it works in your jack, it is time to throw your old ethernet cord away. You can get a new cord from tech support. If it doesn't work, please continue.
If you think both jacks do not work in your room, try connecting in a neighbors room with your cable and a different one, if possible.
Otherwise, turn off the wireless connection and "enable" the network card settings on the computer and then reboot. That may help resolve the problem.
Need more?
We do not allow personal routers on campus but you can get a unmanaged desktop switch. This will allow you to plug in one ethernet cord from the wall into the desktop switch and then plug multiple(the number depends on the switch) devices into the desktop switch's ports. This will give all of the attached devices access to the internet without having to switch around what is plugged in and what is not.
If you are living with 3 or more people on campus, you can borrow one from GTS. All you have to do is come to the front desk and request one.