Digital Sender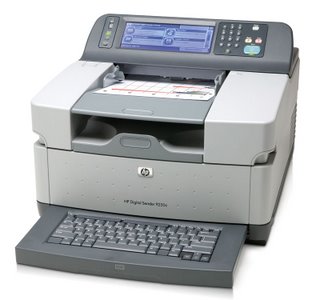 About
This scanner allows you to send documents directly to any email address as a PDF or other types of documents.
Locations
Folke Bernadotte Library - Near the Romeo and Juliet printers on the main floor.
How to use
Steps to scanning
Insert document(s) to either top feed or flat bed
Select E-mail on scanner touch screen
Click on the TO: field. Additional fields are optional.
Enter e-mail address(es)
Click OK
For additional options, select More Options. If you are scanning multiple documents on the flat bed, turn Job Build ON
Click Start
More Options
At the bottom center portion of the screen, there is a More Options button. Using this feature, you can change various characteristics related to the scan.
Document Type: The default type is a PDF file, but under this option you may save as PDF, JPG, TIFF, or MTIFF
Output Quality: The default quality is Medium, but under this option you may scan as High, Medium, or Low
Resolution: The default resolution is 300 dpi, but under this option you may save with other various resolutions.
Color/Black: The default selection is Color--you may scan in black and white if you prefer
Original Slides: The default scan is for a one-sided document, but with this option you may change it to scan a two-sided document through the top tray.
Content Orientation: The default is for a portrait orientation, but it may be changed to landscape
Original Size: The default size is a typical letter -- 8.5"x11", this may be changed to a variety of sizes depending on what size document you are scanning.
Optimize Text/Picture: This is set to manually be adjusted on this screen; you may move the arrows closer to text or picture as is appropriate. Otherwise, you may select to optimize for either text or picture as is appropriate
JOB BUILD: This is an important feature if you are scanning multiple items from the flatbed. Job build must be **ON** to scan multiple items into one file, the scanner will ask you if you have more to add to the file as you scan each item
Image Adjust: Under this option you can change characteristics of the image such as brightness, contrast, and sharpening.