Chrome OS Printing
Printing from Google Chrome OS Laptop
This walkthrough will show you the steps to printing from a Chrome OS Laptop. Chrome OS Laptops cannot currently print the traditional way and so must use Webprint to print to Gustavus printers. In order to print this way, you must have the document you want to print saved in an accepted file form on your computer. A list of the accepted file forms is below.
---
1. Open a web browser and go to print.gac.edu website and log in.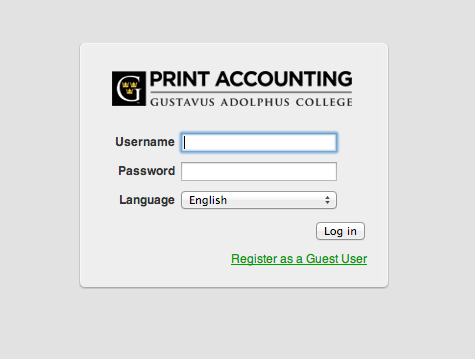 2. When logged in go to the left hand side and choose the option that says "Web Print".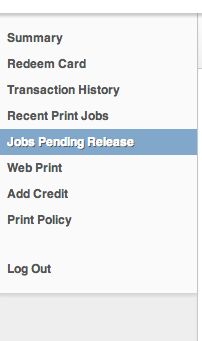 3. Click on "Submit a Job" and it will then direct you to a page that has a list of printers located on the Gustavus campus. Choose the printer you wish to print to and then scroll to the bottom and click "Print options and account selection". There are two pages of printers so if you're selected printer is not on the first page it will be on the second.
---
4. Put the number of copies you want to print and then hit "upload document".
5. Click on the "Choose File" button and then select the document you wish to print. In order for the file to print it must be in one of the accepted file forms as shown on this page.
6. Finally, click the "upload and complete" button to print your document.
If this process does not work or you run into any issues feel free to come into the Technology Helpline during our hours or give us a call. The helpline is open Monday-Thursday 8am-6pm and Friday from 8am-4.45pm. On Saturday and Sunday the helpline is closed, but emails and voicemails can still be left. Our number is 507-933-6111.