Coneflower Prairie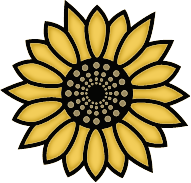 Gustavus Adolphus College is pleased to announce a $200,000 matching grant from the Carl and Verna Schmidt Foundation of St. Peter to develop a new 70-acre prairie on the west side of the Linnaeus Arboretum. The Schmidt Foundation will match gifts and multi-year pledges at a 1:1 ratio. The matching grant will expire on May 31, 2008.
The prairie restoration will cost $550,000. This cost includes more than site preparation, planting and caring of prairie grasses. It also includes the necessary costs to establish a species-diverse prairie, including wild flowers and different types of grasses that will, in turn, attract birds, insects, and animals.
We invite you to consider a gift or multi-year pledge to the prairie restoration project by May 31, 2008. Naming opportunities and gift levels are listed in the sidebar. Please call the Office of Institutional Advancement at 1-800-726-6192 for more information or to make your gift.
We invite you to select a species from a gift category that intrigues you. For your convenience, descriptions and photos of each species are provided through the links in the sidebar. Please note that species are adopted on a first come-first serve basis. The sooner we receive your gift, the sooner we can confirm your adopted species.