Jewish Life at Gustavus
Marian Broida, Interfaith Program Fellow and Jewish Life Advisor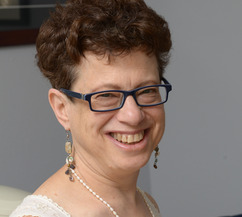 Dr. Broida has taught Bible and Jewish Studies at Gustavus Adolphus College since the fall of 2015. She completed her MA in Jewish Studies and her PhD in Religion at Emory University in Atlanta, specializing in Hebrew Bible. One of Dr. Broida's greatest joys is providing avenues for non-Jewish and Jewish students to learn about Judaism. In 2016, she taught a January term course on experiencing the Passover Seder. That April she organized and co-led a campus Seder at Gustavus for approximately 200 students, faculty, and others, with the help of students in her Jewish Studies courses.
Jewish Life Holidays and Events, 2017-2018
The Chaplains' Office and Dr. Marian Broida are pleased to bring awareness to the following Jewish holidays and to host several Jewish life events this year on campus. Events in bold are open to all members of the Gustavus community.
| | |
| --- | --- |
| Sept. 20-22 | Rosh Hashanah Interfaith Observance on Friday, Sept. 22 during Daily Sabbath at 10 am in Christ Chapel. Dr. Marian Broida will be speaking. Apples and honey will be served. |
| Sept. 29-30 | Yom Kippur |
| Oct. 4-11 | Sukkot celebration in the Sukkah on campus led by Gustavus Interfaith Lodge, Jewish students at Gustavus, and Dr. Marian Broida. |
| Nov. 3 | Shabbat dinner on Friday, November 3, 2017. |
| Dec. 12-20 | Hanukkah Party in the Interpretive Center in the Linnaeus Arboretum on Saturday, December 16. Hosted by Dr. Marian Broida and the Office of the Chaplains. |
| Mar. 30 - Apr. 7 | Passover Teaching Seder on March 28, 2018, from 6-9 pm. |
| Apr. 11-12 | Yom HaShoah |