Recruits
Elite Academics
CHALLENGE YOUR PERSPECTIVE
Being a DIII athlete means being well-rounded. Our student-athletes have access to many resources in order for them to achieve the highest level of success in the classroom and in their sport. From supportive faculty advisors to engaged career center professionals, Gusties have all of the tools they need to realize their passions.
Ready to take the next step?
We're eager to hear from you and discuss your future as a Golden Gustie! Complete the recruiting questionnaire for your sport to get started.
Student Athlete Profiles
OPPORTUNITIES ABOUND
Gustavus provides equitable and competitive intercollegiate athletic experiences and club, intramural, and recreational opportunities in an environment that supports the academic excellence, well-being, and holistic education of all student-athletes. Our student-athletes carry the values of integrity, excellence, respect, teamwork, and leadership.
World-Class Facilities
All athletics facilities are on our campus, which means that you can participate in your sport, as well as attend events, without having to travel to another place.
Athletic Legacy
A RICH TRADITION OF EXCELLENCE
In 1920, the Minnesota Intercollegiate Athletic Conference was formed and Gustavus was one of eight charter members. Since then, the Gustavus athletics department has grown from six men's-only varsity squads to 23 male and female varsity teams. Golden Gustie teams have captured 257 MIAC titles, highlighted by unprecedented success in such sports as men's tennis—which has won 313 consecutive conference matches; and women's hockey—having won 16 league titles since the sport was adopted in 1999.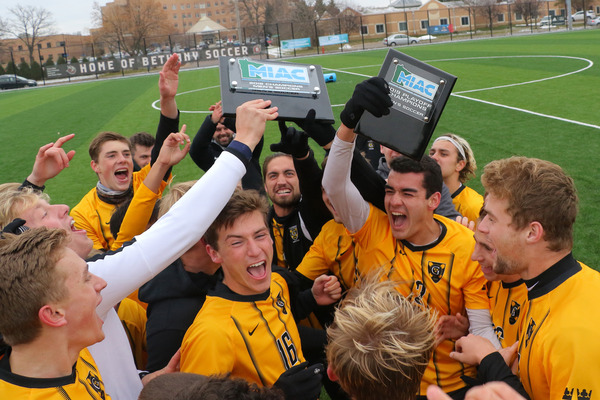 Explore Gustavus
Explore campus in person by scheduling a visit or through our virtual tour and see all the reasons why Gustavus just might be the best college for you.